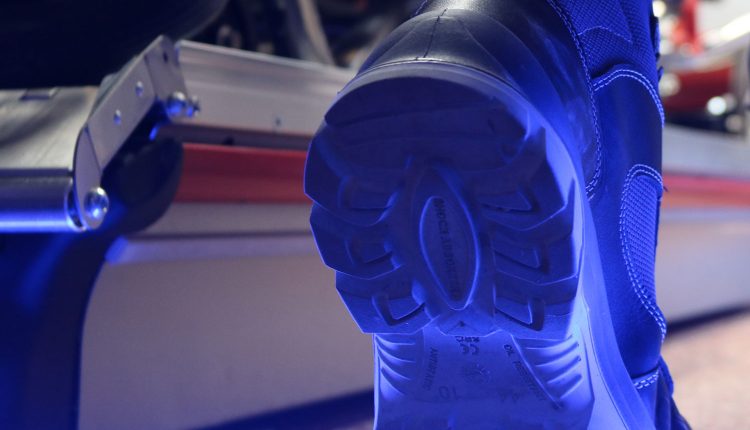 Working shoes comparison for ambulance professionals and EMS workers
Undoubtedly, one of the most essential PPE for an ambulance worker is footwear. We have tested with our readers 8 different kinds of safety shoes and ambulance footwear, which comply with the EN20345 S3 regulation. Let's see how did it go in the following pages!
During a rescue mission, there are two crucial features: safety and comfort. For ambulance workers, good performances start from a lightweight, comfortable and efficient pair of boots. Emergency-Live.com took the threat seriously and in January 2019 we began testing boots and safety shoes. We organized 30-day trials with 5 of our readers, who are reliable testimonials among people who use boots in different scenarios every day. All the testers are involved in the emergency services and work with shoes that comply with the EN20345 S3 regulation.
How did we select safety footwear for this comparison?

First of all, we want to thank the manufacturers who have decided to participate in this project. It has been not easy to find them because the ambulance field is a harsh environment in matter of regulations. Every manufacturer is following the European norms about safety workwear, but there is some difference among them. Some of the footwork manufacturers are producing a high-quality product. Others are producing boots that comply with the European regulation but with more modest materials and an affordable price on the market, easy to support also ambulance services that require a significant supply.
We decide not to split into first or second rank of work shoes. Every evaluation by our tester was not influenced by the price of the product. Price can change perception, and a simple review about the quality is what we aim to show you.
All the working shoes we tested are complying with the minimal European standard for being used by ambulance professionals. Penetration resistance, cleated outsole, antistatic properties, energy absorption of seat region, resistance to fuel oil, waterproof level and absorption. Some of them also succeeded in the slipping test.
Are you ready? In the following pages you will find our reviews of: