Emergency Live Data - January 2023
No. 1 IN ALL LANGUAGES OF THE WORLD
The most important SEO Marketing platforms, Ubersuggest and SEMRush, have decreed that Emergency Live is the most read newspaper in the world in the Emergency sector.
The companies that have believed in us have, according to this data, increased their visibility tenfold in just a few months, for the same investment.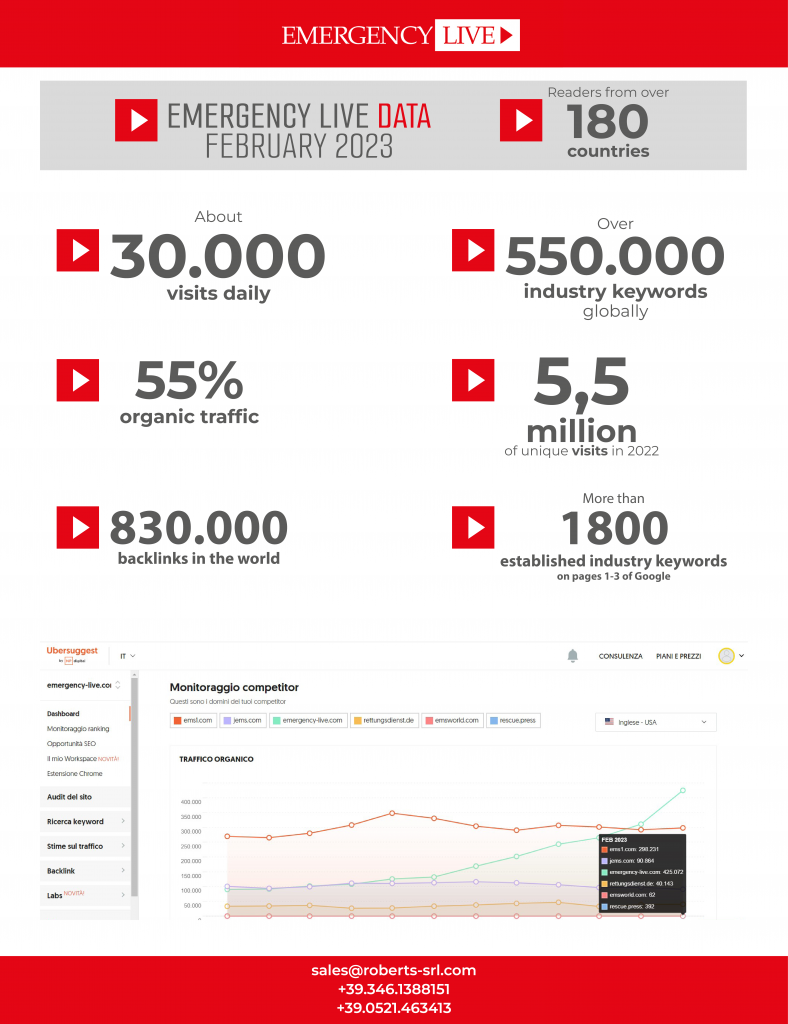 Appreciable results, which spur us on to do better, and which our sales department will be happy to explain in detail to companies wishing to invest in our professionalism.