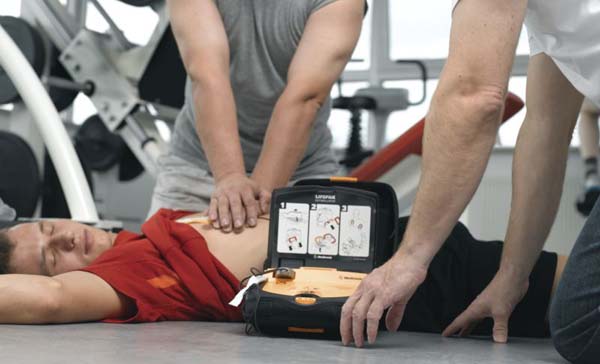 AED with rain and wet: guideline to the use in particular environment for laypersons - An interisting Review
Generally, AED can be used without any risk. But, are we sure that it is safe, no matter the environment?

Enrico Baldi, doctor at Fondazione IRCCS Policlinico San Matteo – Pavia and qualified in Cardiology wrote an article about the argument published by the Official Journal of the European Resuscitation Council.
[document url="https://www.emergency-live.com/wp-content/uploads/2016/09/PIIS0300957216301459.pdf" width="600″ height="600″]