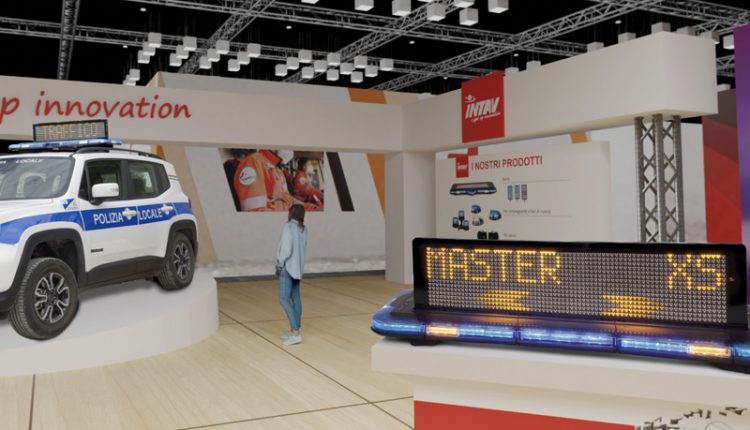 Sound and light devices for ambulances and special vehicles: INTAV enters Emergency Expo
Emergency Expo, the online exhibition dedicated to emergency and rescue, boasts among its stands the Italian excellence in sound and light devices: INTAV
The company is based in Anzio (Rome) and combines family management with the innovation and development skills that have made it successful in Europe and worldwide.

But INTAV is not only sound and light devices: discover INTAVFORCE
The company, excelling in the fitting out of special vehicles, has opened up to research and vehicles development for purely military use.
These vehicles can tackle the most inaccessible operational scenarios, putting the operator in the best conditions for a rapid and effective response.
It is the case of the EZRAIDER, a new and unique 4-wheel electric ATV (all-terrain vehicle).
EZRAIDER creates a new category in the electric vehicles field by combining unlimited power and mobility in various off-road scenarios, with incredible driving intuitiveness, maximum reliability and safety.
Perfect for heavy-duty use, the EZRAIDER is built with materials chosen to perform extreme conditions and temperatures. Robust and shock-resistant thanks to a frame made of steel tubes.
Among its many features, quietness standing out, making it perfect for specific emergency or rescue operations (think of earthquake zones where it is vital to hear any noise immediately).
There are many good reasons (and none not to) to visit the INTAV stand at Emergency Expo and to do so simply CLICK HERE
Read Also:
Dozing Off Driving The Ambulance: The Biggest Problem Of Paramedics
What Will Be The Future Of Ambulance Service In The Middle East?
Source: