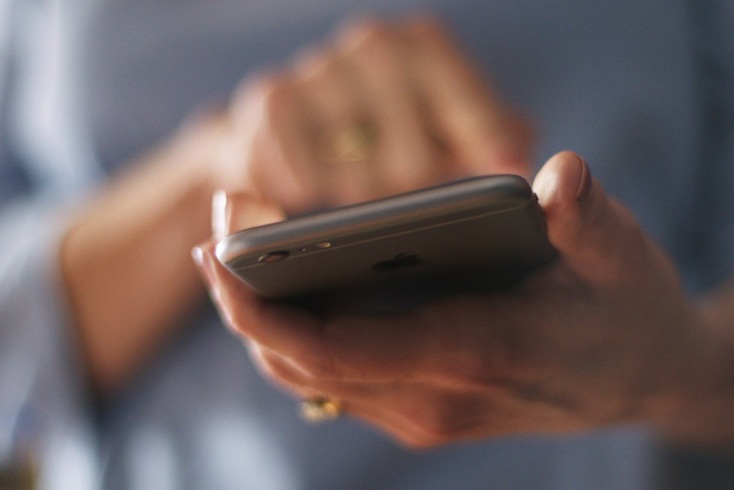 The new powerful medical research tool is on the Apple Store, right now
If you have an Apple device – iPad, iPhone or iWatch – you're already carrying a powerful medical research tool. Hundreds of millions of people around the world have an iPhone in their pocket. Each one is equipped with powerful processors and advanced sensors that can track movement, take measurements, and record information — functions that are perfect for medical studies. The sheer number of them being used across the globe opens up new possibilities for researchers. With ResearchKit, researchers can easily create apps that take advantage of iPhone features to gather new types of data on a scale never available before.
Now everybody can do their part to advance medical research.
Medical researchers are doing some of the most important work in the world, and they're committed to making life-changing discoveries that benefit us all. To help, we've created ResearchKit, an open source software framework that makes it easy for researchers and developers to create apps that could revolutionize medical studies, potentially transforming medicine forever.

Taking research out of the lab and into the real world.
Until now, taking part in a medical study has usually required traveling to a hospital or facility to complete tasks and fill out questionnaires. With ResearchKit, you can use your iPhone to perform activities and generate data wherever you are, providing a source of information that is more objective than ever possible before. This is invaluable to the progress of medical research — and we can all have a hand in it.
What's more, many of the apps built with ResearchKit will enable you to track your own data and potentially discover correlations between symptoms and daily actions such as diet or exercise.
"Numbers are everything. The more people who contribute their data, the bigger the numbers, the truer the representation of a population, and the more powerful the results. A research platform that allows large amounts of data to be collected and shared — that can only be a positive thing for medical research."
Dr. Eduardo Sanchez, American Heart Association
Share your data. Keep your privacy.
We know how much you value the privacy of your information, and ResearchKit has been designed with that in mind. You choose what studies you want to join, you are in control of what information you provide to which apps, and you can see the data you're sharing.
ResearchKit is already being used today.
Several of the world's leading medical institutions are already using ResearchKit to gain further insight into some of our most serious diseases. Learn more about their stories below.
You can also download these apps from the App Store
Assessing the risks of cardiovascular disease with MyHeart Counts.
Stanford Medicine and the University of Oxford have collaborated to create the MyHeart Counts app. It uses surveys and tasks to help researchers more accurately evaluate how participants' activity and lifestyle relate to their risks of cardiovascular disease. By identifying these correlations, researchers can begin to better understand how to keep hearts healthier.