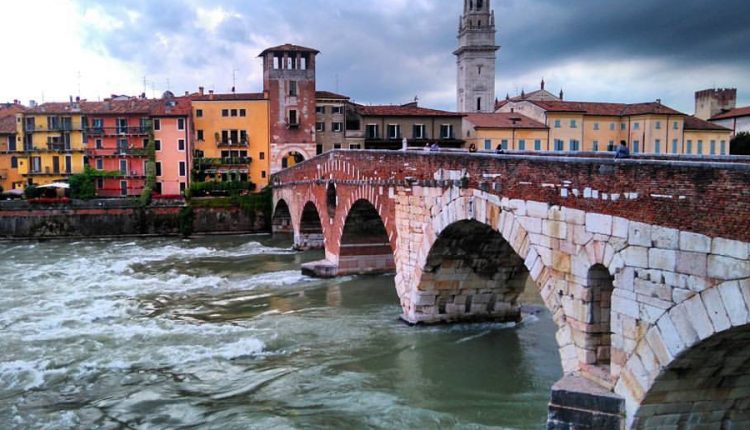 A man wants to commit suicide. Firefighter dives into the river to rescue him
Firefighter protagonist of heroic action to save a person who wanted to commit suicide. It's "not news" given the kind of deeds that firefighters have accustomed us to, but what Danilo Marino did in Italy is truly incredible.
ATTEMPTED SUICIDE IN VERONA,  FIREFIGHTER DID AN ACT OF HEROISM
The 39-year-old, originally from Formia (Latina) but in service in Verona, he noticed together with others in security service at a performance of a young man's suicidal intentions at the Roman Theatre.
A Red Cross doctor raised the alarm about what was happening in Ponte Pietra, two police officers followed the boy in the waters of the Scaliger river trying in vain to reach him but dragged by the impetuous waters, swollen by these rainy days.
They too, with unprecedented courage, miraculously saved themselves.
The firefighter arrived shortly afterwards with his colleagues and, having put on his hydrotuta (more properly hydrocostume), threw himself into the Adige, with the intention of saving the two officers and the boy.
The branch to which a policeman and the boy had clung on broke, and they were dragged away.
The policeman saved himself by landing ashore a hundred meters ahead. The colleague had already managed to gain ashore just before.
THE FIREFIGHTER DIVES IN THE RIVER IN VERONA AND WAS RECOVERED BY HIS COLLEAGUES IN ZEVIO
Marino, the firefighter, on the other hand, was won by the strong currents and reels that characterize the Adige River and was dragged for a long time, even overcoming two dams, that of Pestrino and Zevio.
At that point, after 4 hours among the river's waves and 16 km, it was found and recovered by colleagues, we imagine happy to embrace it again. His body temperature was 34 degrees! He was naturally transported to the hospital of Borgo Trento for hypothermia.
Laconic the comment of the life companion of the heroic Firefighter: "I am very proud of him – he told the Corriere, fortunately, I heard about it only after having seen him safe and sound".
READ THE ARTICLE IN ITALIAN