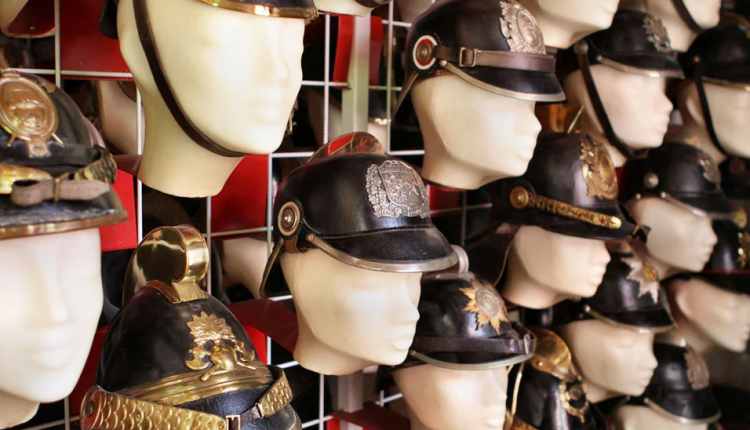 Emergency Museum: Switzerland, the Endingen Feuerwehrmuseum
The Endingen Feuerwehrmuseum: the Endingen Museum of Firefighters, Craftsmanship and Agriculture is the largest of its kind in all of Switzerland
The expert blacksmith Walter Huber-Müller from Oberrohrdorf laid the foundations for the creation of this beautiful museum.
In fact, in the late 1970s, he came across a rare 1864 Mülligen hand pump, which at the time he was restoring.
From that moment on, he began traveling from one flea market to another with his wife Rosmarie and son Walter in search of memorabilia from the Fire Brigade, managing to collect countless firefighting equipment and vehicles over the decades.
Furthermore, his commercial contacts with local farmers also led him to create a large collection of agricultural objects.
In 1999, the Huber couple made their life's work and their beautiful collection accessible to the public in the Endingen Fire and Craft Museum.
To this end, the Museum Association of Firefighters, Crafts and Agriculture was established.

The Feuerwehrmuseum in Endingen after the death of the founding couple
After the death of the founding spouses, the future of the museum remained uncertain for some time but thanks to the commitment of the Dobi-Inter company of Samuel Wehrli of Suhr, the long-term existence of the museum is now guaranteed.
The association promoting the Feuerwehrmuseum has existed since 1999 and manages the museum on a voluntary basis, contributing to its maintenance and improvement. It is also sponsored by the Aargau Fire Brigade Association.
Inside the exhibition halls, beautiful relics of the history of the Swiss and international firefighters are exhibited, like for example the various hand pumps in excellent conditions, starting with the rare Mülligen hand pump from 1864, and then moving on to the steam pumps in which you can see the only Wakefield Lodge pump in all of Switzerland.


The exhibition of equipment in the Feuerwehrmuseum in Endingen
In addition, various types of equipment are exhibited starting from an entire wall dedicated to the Feuerwehr helmets and the axes used in service by agents, various antique copper fire extinguishers and numerous types of column hydrants.
In order to keep the museum attractive to visitors, changes and improvements are constantly being made to the structure to modernize and make this beautiful collection usable.
The largest fire brigade museum in Switzerland offers a beautiful collection of memorabilia and blends the history of firefighters with that of agriculture and local craftsmanship, an example of how all these jobs are fundamental for the improvement and the protection of the community in which they operate.
Read Also:
Emergency Museum, The Origins Of The Brass Firefighter Helmet / Part I
Emergency Museum: The Origins Of The Brass Firefighters Helmet / PART 2
Emergency Museum / Japan: The Tokyo Fire Brigade Museum
Source:
Museum fur Feuerwehr, Handwerk, Landwirtshaft;
Link: