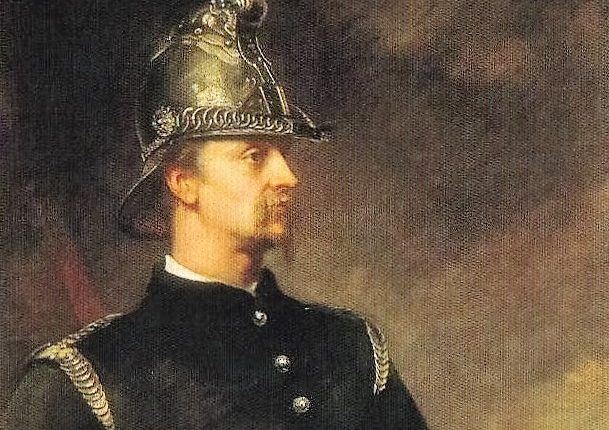 Emergency Museum, the origins of the brass firefighter helmet / Part I
The origins of the brass firefighter helmet: when Capt Eyre Massey Shaw was appointed Chief Officer of London Metropolitan Board of Works' "Metropolitan Fire Brigade" in 1866, one of his first tasks was to create a uniform that would be practical from a working point of view, and would distinguish the men of the Fire Brigade from those who came to give their voluntary assistance.
His main task was directed at creating the "perfect" helmet for his men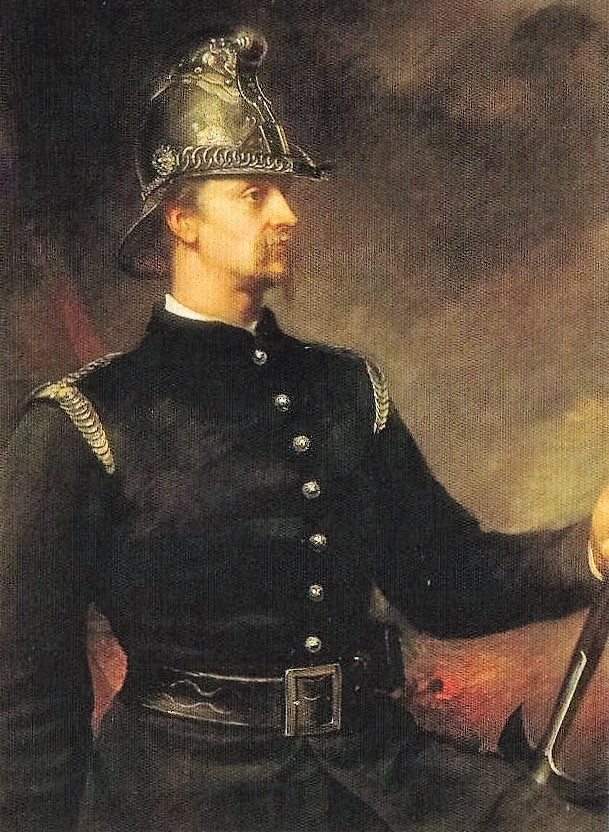 He determined that a front peak was required to shade the eyes without interfering with the sight, and a back peak was necessary to protect the neck and ears without preventing the men hearing.
The comb on top was required to be very light but able to sustain hard impacts.
The projecting ends of the comb and front peak were to be arranged so that in case of a fall they would protect the face of the officer.
After travelling around Europe and America to examine the best examples of helmets available at the time, he noticed that the best material to build helmets would be brass, due to its ability to deform and absorb impacts.
He also saw that most of the designs were outdated and not effective, for example the design used by german firefighters that you can see in the picture.

The design of the helmet was taken from that of the French fire brigade.
He than selected a design used by French military regiments and fire brigades of Paris due to its unique and functional shape.
Prior to this time, most helmets were made out of leather or compressed cork.
Shaw, however, apparently never took out any patents on the brass helmet design and soon most brigades in England were wearing them too.
The most prominent part of the helmet was the top comb. Its curved design provided strength, and would deform to absorb any shock from falling objects.
Holes were drilled in the front to provide ventilation through the crown.
A stylised fire breathing dragon was embossed into the side wall.

The helmet was made up of about 28 separate parts, which were screwed, riveted, or soldered together.
The resulting structure was rigid, but could progressively deform in case of an accident and individual components could be replaced in the event of damage.
A leather skullcap inside provided protection from heat and electric shocks.
The brass design created by the Chief Officer Shaw had so much success that was later widely adopted by many European countries, including France where it was made by the company Gallet.
A beautiful example of brass helmet from France from the end of the 19th Century that is shown in the picture below, is now exhibited at the "Spadoni Emergency Museum" located near the city of Parma, Italy.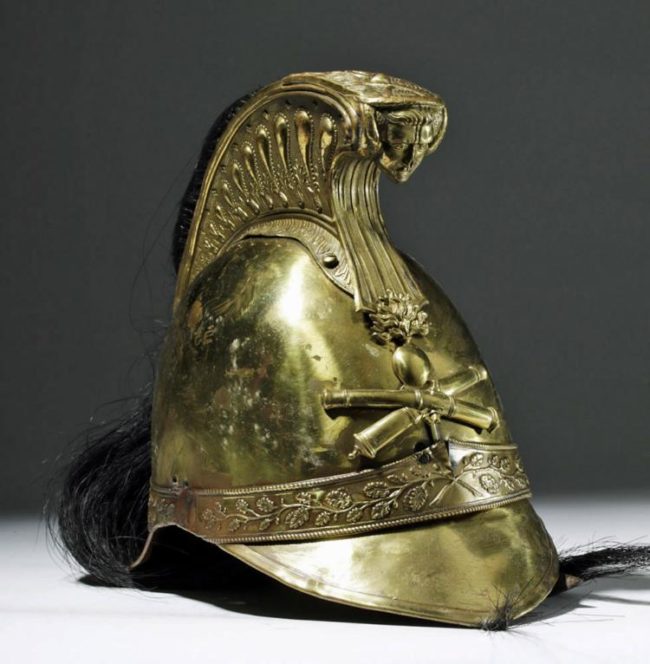 Read Also:
Bomberos In Argentina: History Of The Brigade Of The Voluntarios De La Boca, Buenos Aires
Austria, The Feuerwehrmuseum St. Florian
History Of Fire Brigades Around The World, Germany: The Ravensburg Feuerwehrmuseum
Emergency Museum: The Historic Ambulance Car Park Of The Milan White Cross
Source:
Penrith Museum Of Fire
Link: