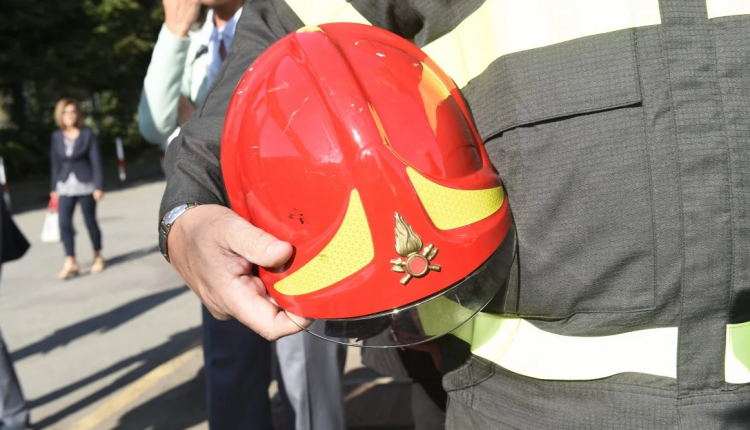 Fire brigades in Italy: let's explain them step by step
Degrees that qualify a firefighter: the Fire Brigade is a frequent sight and, let's face it, reassuring for the common citizen
Italy, Fire brigades: what grades does the Corps provide?
A natural curiosity at this point is to understand how the various members of the VdF Corps are distinguished.
In this case the subject is rather peculiar.
In the national fire brigade, the organisation is almost more based on various branches than on a precise and direct hierarchy.
Obviously, there are always ranks to define the seniority of a firefighter, but these are assumed in a less "military" way and go more towards a concept of qualification.
Certainly, however, one cannot ignore the presence of an organisational structure that regulates all aspects of the national corps, and it is from this part of the discourse that one must begin to describe how the whole process of grades in the fire service works.
At the top are the general directorates and offices of the department, which then refer directly to these peripheral structures:
The regional directorates, from which obviously the relationships with the various fire stations and districts in the region are organised and maintained.
The provincial commands, with the even more precise aim of carrying out their functions at provincial level.
The districts, which naturally include the presence of vigilantes and volunteers, appropriately set up by the provincial commands.
Special departments and nuclei, which include all the more complex operational activities and which require staff trained appropriately for a specific type of mission.
Grades? More areas and qualifications of the Fire Service
Having said that, it is therefore possible to find a wide variety of firefighters who may currently be specialised in some specific field.
But of course, there must always be someone currently in charge of these units. Let us therefore start with a quick list of these positions, or specialisations:
Helicopterist. A firefighter who is trained and specialised in using a helicopter, obviously for all specific emergency situations.
Frogman. A person specialised in this field can best handle rescues at sea or manage fires on board ships, as well as flooding emergencies.
Portman. A firefighter similar to a diver, except that he deals specifically with fires that occur on board ships.
Airport. Specialised to monitor situations at airports, able to drive the particular vehicles used on those occasions.
Radioman. A firefighter specialised in radioactive threats. Knows how to use sensors and electrical equipment suitable for indicating such a hazard.
Radiological repairer. A technician who specialises in analysing and solving all electronic problems to keep the fire service's telecommunications up and running.
Alongside these specialisations there are also the Nuclei, such as the fire investigation (NIA) to check the cause of a particular fire, the SAF which is specialised in intervening if no standard means of rescue can arrive, the NBCR nucleus which intervenes in the case of the presence of dangerous substances and finally the dog nucleus which is specific for searching for missing persons.
It will be clear, therefore, that the national fire brigade does much more than just put out fires, it also intervenes to ensure the safety of citizens in many other emergencies.

It is among their duties to make sure that a structure is still usable, for example, as well as safeguarding works of art where necessary… and even the risks arising from nuclear or bacteriological weapons.
Not exactly a reduced role.
But let's close the topic by specifying the qualifications by which these "grades" can be defined within the fire service.
SPECIAL VEHICLES FOR FIREFIGHTERS: VISIT ALLISON'S BOOTH AT EMERGENCY EXPO
Fire Brigades in Italy. Broadly speaking, from the lowest to the highest grade we have:
Firefighter
Team leader / experienced team leader
Department chief / experienced department chief
Fire inspector / deputy fire director
Director
First manager
Senior Executive
General Manager
Chief Executive
On this point it should be specified that a firefighter can be qualified, expert or coordinator.
These are roles that are naturally assigned on the basis of seniority and can then be held in other qualifications or specialisations.
For example, a coordinating firefighter can coordinate the movements of other firefighters, similar to what a team leader can do.
There is no denying that in the national fire service there are many steps to take, but as is clear in this topic, the discussion is based more on what fields an element can expand and specialise in.
At the service of the citizen, and therefore without limits.
Read Also:
Firefighting Drones, Fire Drill In A High-Rise Building Of The Laixi Fire Department (Qingdao, China)
Italy, The National Firefighters Historical Gallery
Source:
https://it.wikipedia.org/wiki/Qualifiche_del_Corpo_nazionale_dei_vigili_del_fuoco
https://www.concorsovigilidelfuoco.it/gradi-vigili-del-fuoco/