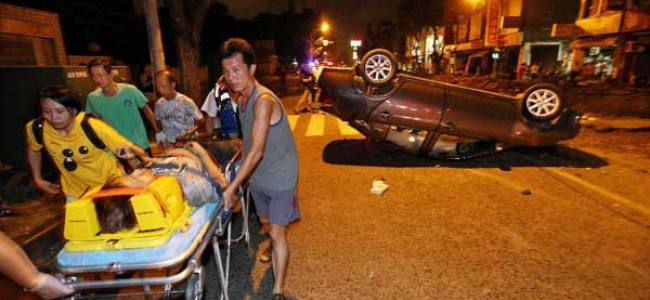 Gas leak explosion in Taiwan, dead toll rise 20
TAIPEI – A Gas leak explosion hit thursday Kaohsiung, a China's Taiwan city. Dead toll from the accident climbed to 20, the firefighting authority said. Meanwhile, 270 others were injured, the data showed. As of 5:00 a.m. Friday local time, fires still continued to burn on roads including Kaisyuan Road, according to an update from local fire agency.
Earlier, a statement by the city government said the dead included several fire fighters. Kaohsiung Mayor Chen Chu said that the incident was the worst of its kind in the recent decade. The numbers of casualties may keep increasing as the explosion caused road surface to collapse and people may fell into the hollows. The island's fire-fighting authority said gas leaks were reported in the city's Cianjhen district at around 8:46 p.m. Thursday, leading to multiple explosions that affected an area as large as three square kilometers.

Jiang Yi-huah, the island's executive chief, is coordinating the rescue operations at an emergency response center that was put into operation at 0:40 a.m. Friday.
The cause of the gas leak is still under investigation.