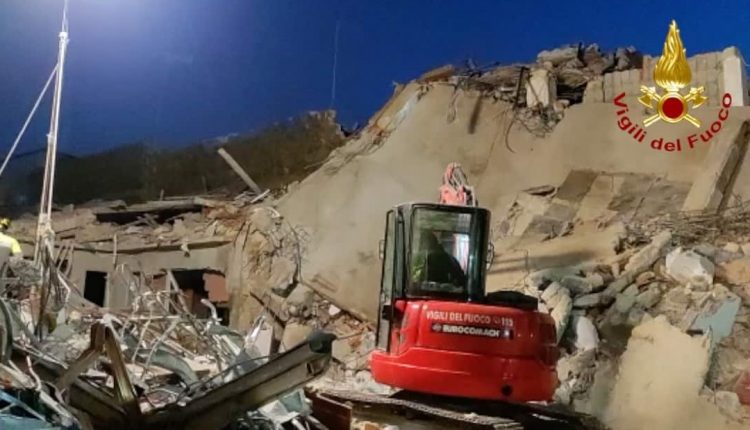 Italy: father and son found missing after explosion tragedy in Ravanusa (Ag)
Italy: the final toll of the tragedy in Ravanusa (Ag) is nine dead. Tomorrow there will be public mourning in Agrigento
Firefighters have found the body of the last person missing in the explosion in Ravanusa, in the province of Agrigento: it belongs to Giuseppe Carmina and was not far from the other body recovered this afternoon, that of his father Calogero.
The final toll of the tragedy is nine dead and two survivors.
These are the names of the seven other confirmed victims: Selene Pagliarello, the nurse who was in her ninth month of pregnancy, her husband Giuseppe Carmina and the latter's parents Angelo Carmina and Crescenza Zagarrio, the former philosophy teacher Pietro Carmina and his wife Carmela Scibetta, Liliana Minacori.
MOURNING FOR THE VICTIMS OF RAVANUSA (ITALY)
There will be mourning tomorrow in Agrigento in memory of the victims of the Ravanusa explosion.
"The mayor of Agrigento, Francesco Miccichè, said: "We join the local community in this moment of great sorrow.
Tomorrow in Agrigento all the Christmas lights will be switched off and the flags of public municipal buildings will be displayed at half-mast.
In all public places, at 12 noon, a minute's silence will be observed in memory of the victims of the tragedy, of whom there are eight so far.

REGION LAUNCHES FUNDRAISING CAMPAIGN FOR RAVANUSA (ITALY)
A fund-raising campaign for the reconstruction of the houses that collapsed in the explosion in Ravanusa (Agrigento) last Saturday has been launched by the Civil Defence of the Sicilian Region.
A dedicated bank account has been set up for donations.
The Iban is as follows: IT 18 B 02008 04625 000105458608.
Read Also:
Ravanusa Tragedy: The Bodies Of Four More Victims Extracted From The Rubble
Explosion In Ravanusa: Four Buildings Destroyed, Three Dead And Six Missing
Source: