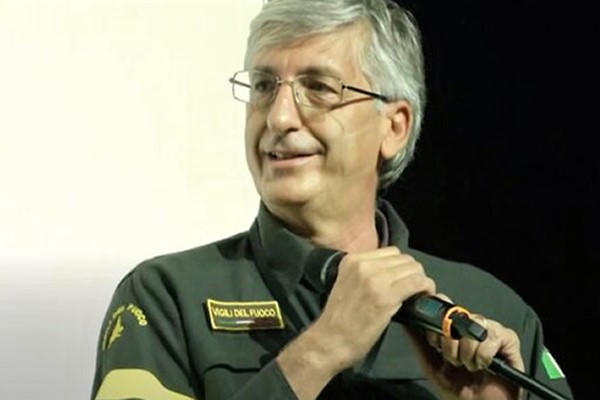 Italy / Guido Parisi is the new Chief of the Fire Brigade
Italy, Guido Parisi is the new Chief of the National Fire Brigade. He will succeed, from 1 August 2021, Fabio Dattilo, who has held the prestigious post since December 2018

SPECIAL VEHICLES FOR FIREFIGHTERS: VISIT THE ALLISON STAND AT EMERGENCY EXPO
Italy / Who is Guido Parisi, the new Chief of the National Fire Brigade?
Parisi is the central director for Emergency, Technical Rescue and Forest Firefighting, after directing for 4 years the central direction for logistical and instrumental resources, of the Department of Fire Brigades, Public Rescue and Civil Defence.
Regional director in Calabria and then in Campania until 2014, Parisi, as provincial commander of Rome, received praise for his operational management of the Piazza Vittorio underground incident in October 2006, the Cinecittà "studios" fire in August 2007 and the Tiber flood in December 2007, and for his work in coordinating rescue operations and making Ponte S. Angelo safe. Following which the Head of State awarded the Silver Medal for Civil Merit to the Institute Flag of the National Fire Brigade Corps.

Mr Parisi has also worked in many national emergencies since 1986, from the one in Valtellina to the most recent earthquake in central Italy, as well as coordinating missions abroad in Albania and Beirut.
SPECIAL VEHICLES FOR FIREFIGHTERS: VISIT THE PROSPEED STAND AT EMERGENCY EXPO
Read Also:
Emergency Museum, Australia: The Museum Of Fire Of Penrith
Robotic Technologies In Forest Firefighting: Study On Drone Swarms For Fire Brigade Efficiency And Safety
Source: