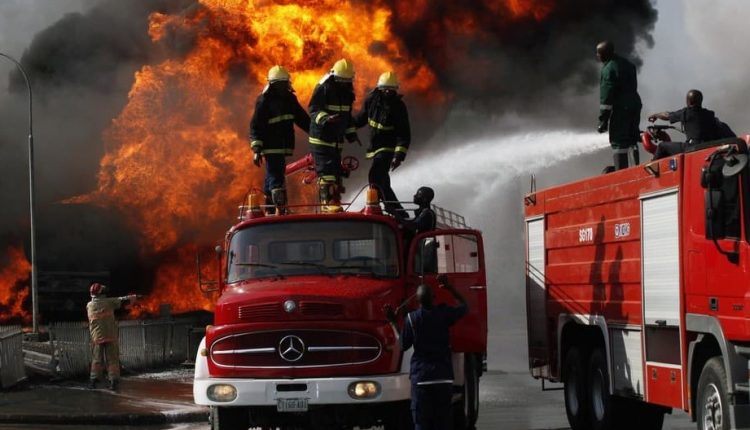 Nigerian Air Force and firefighters announce partnership
The Nigerian Air Force and the country's Federal Fire Service have set up a committee to support collaboration on the provision of aerial firefighting services
THE RADIO OF RESCUERS ALL OVER THE WORLD? IT'S RADIOEMS: VISIT ITS BOOTH AT EMERGENCY EXPO
It follows a meeting between Dr Karebo Pere Samson, Acting Controller General of the Federal Fire Service, and Air Marshal Isiaka Oladayo Amao, the air force's Chief of Air Staff, according to a report by public broadcaster Radio Nigeria.
FITTING OUT SPECIAL VEHICLES FOR FIRE BRIGADES: DISCOVER THE PROSPEED BOOTH AT EMERGENCY EXPO
Amao commented: "The Nigerian Air force have firefighting aircraft in its possession and I believe with training and capacity building to our officers, we will effectively carry out this important task"
The partnership is expected to offer new angles of approach for dealing with blazes, as well as providing improved accessibility for fires in areas that have poor accessibility by road.
Samson told Radio Nigeria: "When this collaboration comes to fruition, the time for the arrival of fire fighting trucks and officers would help in tackling further damages of fire disasters in the country, especially in areas difficult to access due to road traffic and crowd.
Life and properties would be rescued from destruction almost immediately."
SPECIAL VEHICLES FOR FIREFIGHTERS: VISIT THE ALLISON BOOTH AT EMERGENCY EXPO

The Nigerian government and the use of drones
The government of Nigeria also announced a partnership with Zipline and the regional government of Bayelsa State earlier this month for the establishment of drone-based medical delivery services in the region.
Read Also:
Firefighters / Pyromania And Obsession With Fire: Profile And Diagnosis Of Those With This Disorder
UK, Tests Complete: Tethered Drones To Aid Rescuers For Full View Of Scenarios
Ivory Coast, Medical Supplies To Over 1,000 Health Facilities Thanks To Zipline Drones
Nigeria: Delivery Of Drugs And Medical Supplies To Be Carried Out Using Zipline Drones
Source: