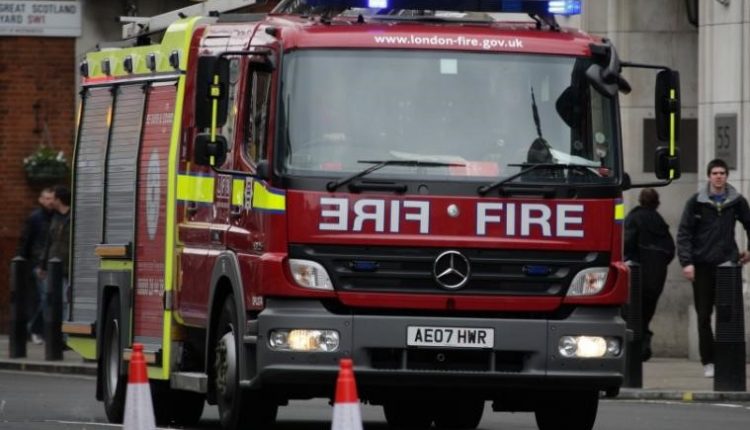 UK, Omicron strikes hard even among fire brigades: one third of fire engines unavailable due to staff shortage
Firefighters: London has had over a third of its fire engines unavailable as Omicron hits staffing numbers, new London Fire Brigade data shows
SPECIAL VEHICLES FOR FIREFIGHTERS: DISCOVER THE PROSPEED BOOTH AT EMERGENCY EXPO
UK, shortages among London's firefighters peaking on Christmas Day
Shortages reached 50 fire engines during the day shift of the 25th of December, and reached 42 for the day shift of the day before. There are 142 fire engines in the capital.
This marks a worsened problem after data for the 10th to 16th of December had previously revealed that shortages were running at a maximum of forty.
The new data, for the 24-27 December, shows that shortages were constantly close high across this period, with a majority of shifts seeing shortages of at least 40 fire engines.
The shortages also include a new 64 meter ladder appliance, bought after the Grenfell Tower disaster, being unavailable on the night of the 24th and the day of the 25th.
These shortages come as Omicron has hit the capital and its fire and rescue service.
Figures for the 27th December revealed that Covid had left 740 operational firefighters either having tested positive or having to self-isolate, meaning that over 15% were unavailable for work.
This is up from 10% for the 16th of December, and a level of at least 14% unavailability was present across 24-27 December.
SPECIAL VEHICLES FOR FIREFIGHTERS: VISIT THE ALLISON BOOTH AT EMERGENCY EXPO
FBU London regional secretary Jon Lambe said:
"Omicron is directly affecting the level of fire and rescue cover Londoners receive: over a third of fire engines being unavailable is a huge shortage that could have serious impacts.
However, Omicron should not be having an effect on this scale – the reason it is is that London Fire Brigade has been left in a terrible state by years of government cuts, with almost one in five of London firefighters having been cut since 2010.
At the start of the pandemic our members in London helped in any way possible, volunteering to drive ambulances and working in multi-agency teams dealing with Covid-related fatalities. In some cases members spent weeks away from their loved ones for fear of transmitting the virus.

But now the tables have turned and the London Fire Brigade itself is in real difficulty.
Now, we are seeing the real impact of the pandemic on our own service and it's reached a critical point.
London and Londoners pay their taxes for a level of service and fire cover that they are being denied due to Governmental cuts and mismanagement.
As a union we are highlighting this because it's simply not right and it's not safe".
Fire Brigades Union data [1] shows that since 2010 London has lost almost one in five of its firefighters – just over 1,110 – and an operational firefighter recruitment freeze in the service has only just been lifted.
Furthermore, there are fears that the levels of staffing could grow even worse, with a potential "mass exodus" of hundreds of staff ahead of pension changes in the new year.
1 With regards to the statistic on loss of firefighters 'firefighters' is defined as including wholetime, retained and control staff.
Read Also:
Omicron Variant: What Is It And What Are The Symptoms Of The Infection?
UK, FBU Firefighters' Union Organises Training To Combat Cancer Threat
UK Fire Brigade Raises Alarm Over UN Climate Report
VR Immersive Simulation In Firefighter Training: A Study From Norway
Portugal: The Bombeiros Voluntarios Of Torres Vedras And Their Museum
Source: