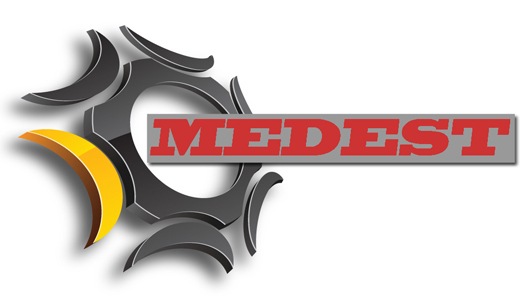 Acute Ischemic Stroke, the Canadian Association of Emergency Physicians position
The Canadian Association of Emergency Physicians Position Statement on Acute Ischemic Stroke has been published in March 2015  on CJEM.
The CAEP Stroke Practice Committee was convened in the spring of 2013 to revisit the 2001 policy statement on the use of thrombolytic therapy in acute ischemic stroke. The terms of reference of the panel were developed to include national representation from urban academic centres as well as community and rural centres from all regions of the country. Membership was determined by attracting recognized stroke leaders from across the country who agreed to volunteer their time towards the development of revised guidance on the topic. The guideline panel elected to adopt the GRADE language to communicate guidance after review of existing systematic reviews and international clinical practice guidelines. Stroke neurologists from across Canada were engaged to work alongside panel members to develop guidance as a dyad-based consensus when possible. There was no unique systematic review performed to support this guidance, rather existing efficacy data was relied upon. READ MORE
THROMBOLYTIC THERAPY WITHIN 3 HOURS OF STROKE SYMPTOM ONSET
Summary of Evidence

Seven trials either specifically addressed the efficacy of rt-PA in stroke within three hours of symptom onset or provided data on a subgroup of patients receiving therapy within three hours of symptom onset. Fibrinolytic therapy administered within three hours of symptom onset increases the probability of survival with a favourable neurologic outcome (NNT 10).
This favourable effect appears to be independent of age, including patients aged 80 and older.
Pooled data from several clinical trials suggest an important relationship between time from symptom onset to treatment and outcome. Patients treated with rt-PA within 90 minutes to symptom onset were more likely to have a favourable neurologic outcome compared to those treated from 90 – 180 minutes to treatment onset.
Recommendations
1. Patients with acute ischemic stroke whose neuroimaging excludes contraindications, and who can be treated within three hours of symptom onset, should be offered rt-PA with the goal of improving functional outcome (STRONG RECOMMENDATION, HIGH QUALITY EVIDENCE)
2. Stroke patients meeting eligibility criteria for thrombolytic therapy should be treated as rapidly as possible, with a target door-to-needle time of less than 60 minutes (STRONG RECOMMENDATION, MODERATE QUALITY EVIDENCE)
3. Due to limited resources and practical constraints, the administration of thrombolytic therapy within 3 hours in rural hospital may not be feasible and hence not recommended in all of these settings but should fall to the discretion of the local decision making team (WEAK RECOMMENDATION, LOW QUALITY EVIDENCE)
MEDEST COMMENT: The statement is fair enough. The 3 hrs time window, even with the controversy that all the 7 available studies evidenced, is pretty condivisible. I love the great emphasis on " target door-to-needle time of less than 60 minutes" that has to be the real target of all Emergency Systems. Is also well thought the flexibility on rural hospital and the assumption that treatment in those situations is discretional. Very well done i feel to subscribe everything! READ MORE ON MEDEST118
[document url="https://dl.dropboxusercontent.com/u/27913201/Pdf/S1481803515000263a.pdf" width="600″ height="800″]