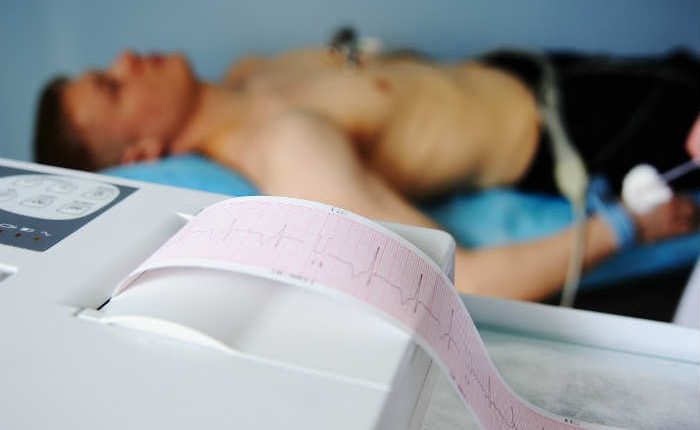 Bradyarrhythmias: what they are, how to diagnose them and how to treat them
Bradyarrhythmias are arrhythmias characterised by a disturbance in the formation or conduction of the electrical impulse. The most frequent forms are atrial sinus node disease or atrio-ventricular blocks
What are bradyarrhythmias?
Under normal conditions, the electrical impulse is generated in the atrial sinus node and conducted through the atria and then the ventricles via the atrioventricular node and the specialised intraventricular conduction system (His bundle).
DEFIBRILLATORS, VISIT THE EMD112 BOOTH AT EMERGENCY EXPO
A bradyarrhythmia is a disturbance in the genesis or conduction of an electrical impulse.
It therefore includes sinus node disease manifested by low sinus frequencies or a sudden absence of pulse genesis (sinoatrial block or sinus arrest).
Atrio-ventricular blocks, on the other hand, are disorders of impulse conduction from the atria to the ventricles.
They can occur within the atrioventricular node or in the intraventricular conduction system.

Bradyarrhythmias, blocks are classified by degree:
First degree, in which all atrial impulses are conducted to the ventricles with a slowdown.
Second degree or intermittent conduction, in which some impulses are conducted and others blocked.
Third degree or complete block, in which no atrial impulses are conducted to the ventricles.
Blocks at the level of the atrioventricular node are often benign and less likely to progress.
Blocks located below the node and bundle of His have a higher tendency to progress into more severe blocks.
Bradyarrhythmic disturbances may be associated with symptoms such as weakness, fatigability, dizziness, lipothymia or syncope.
DEFIBRILLATORS OF EXCELLENCE IN THE WORLD: VISIT THE ZOLL BOOTH AT EMERGENCY EXPO
Diagnosis of bradyarrhythmias
The diagnostic tools are:

electrocardiogram
24-hour Holter ECG
They often complement a proper cardiological examination with anamnesis.
Treatment of bradyarrhythmias
If bradyarrhythmias occur during therapy with drugs that may be responsible for them, discontinuing therapy may resolve the problem.
Depending on the location and extent of the block, and the presence of associated symptoms, implantation of a pacemaker may be indicated.
Prevention
Bradyarrhythmias are mainly the expression of an ageing of the "electrical system" of our heart, which is why there are no particular prevention programmes.
However, an arrhythmological evaluation is necessary if there is a family history of heartbeat defects or a pre-existing condition of bradycardia is known.
Read Also:
Emergency Live Even More…Live: Download The New Free App Of Your Newspaper For IOS And Android
Heart Failure And Artificial Intelligence: Self-Learning Algorithm To Detect Signs Invisible To The ECG
Heart Failure: Symptoms And Possible Treatments
What Is Heart Failure And How Can It Be Recognised?
Heart: What Is A Heart Attack And How Do We Intervene?
Heart Attack Symptoms: What To Do In An Emergency, The Role Of CPR
Source: