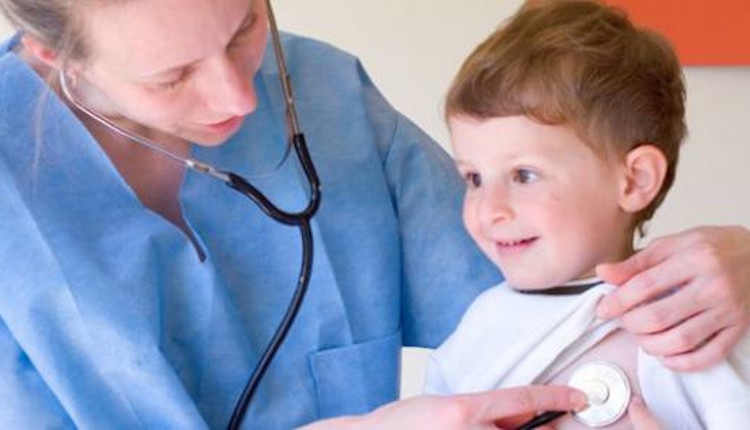 Children and adolescents testing positive for Covid at home, the paediatricians' decalogue
Italian paediatricians have drawn up a handbook: ten useful rules for parents of Covid-positive children and adolescents to avoid risks
Following the hundreds of thousands of cases of Covid that have affected children and adolescents in recent weeks, also due to the spread of the Omicron variant, the Italian Society of Paediatrics (Sip), through its technical table Infectious diseases and vaccinations, has summarised in a handbook the correct way to manage Covid-positive children and adolescents at home.
These are ten practical rules "to help parents keep unnecessary anxieties at bay, but also to avoid the risks of 'do it yourself' and the improper administration of antibiotic anti-inflammatory drugs, always remembering to refer to their paediatrician/confidence doctor for any doubts," explain the experts.
CHILD HEALTH: LEARN MORE ABOUT MEDICHILD BY VISITING THE BOOTH AT EMERGENCY EXPO
THE PAEDIATRICIANS' DECALOGUE ON COVID
1. In asymptomatic cases of Sars-CoV-2 infection, no treatment is indicated and in the majority of paediatric and adolescent cases only symptomatic treatment with paracetamol or, if the child is not dehydrated, ibuprofen is recommended.
2. In the case of respiratory symptoms requiring inhalation therapy with bronchodilators and/or corticosteroids, a spacer is preferred to an aerosol therapy device to reduce the spread of viral particles in the air.
3. In case of diarrhoea or vomiting, proper hydration with oral rehydration solutions should be ensured. The use of specific vitamin preparations has not been demonstrated.
4. Antibiotic therapy is not indicated unless there is a probable bacterial complication. In particular, the therapeutic use of azithromycin is not indicated.
5. Avoid bringing paediatric patients with mild symptoms suggestive of Covid or without symptoms to the emergency department simply because of positive contact. On the other hand, in the presence of respiratory distress, persistent chest pain, cyanosis, altered consciousness and oliguria (decreased urine excretion), do not delay admission to the emergency department.
6. Hospitalization is recommended in cases of moderate to severe illness, in febrile infants younger than 3 months of age and in cases where the family has difficulty managing the child.

7. Radiological examinations (radiography, ultrasound or CT scan) should only be considered in children and adolescents with moderate to severe symptoms.
8. Only in children admitted with moderate-severe clinical conditions, with pneumonia and progression of respiratory function impairment, acute respiratory distress syndrome (ARDS) or clinical conditions that fall under the diagnosis of MIS-C, the addition of immunomodulatory therapy (with corticosteroids and immunoglobulins), biologic drugs and antithrombotic prophylaxis with heparin should be considered in addition to supportive care.
9. Quarantine and tracking of close contacts and their surveillance are essential to break the chain of virus transmission.
10. Vaccination against Covid is recommended in all children and adolescents from 5 years of age. In adolescents from 12 years of age, in addition to the primary vaccination cycle with two doses, a booster dose is recommended four months after the second dose.
Read Also:
Emergency Live Even More…Live: Download The New Free App Of Your Newspaper For IOS And Android
Raising The Bar For Pediatric Trauma Care: Analysis And Solutions In The US
I Feel Fever: How To Distinguish A Symptom Of Coronavirus From Other Diseases?
Paediatrics / Recurrent Fever: Let's Talk About Autoinflammatory Diseases
Source: