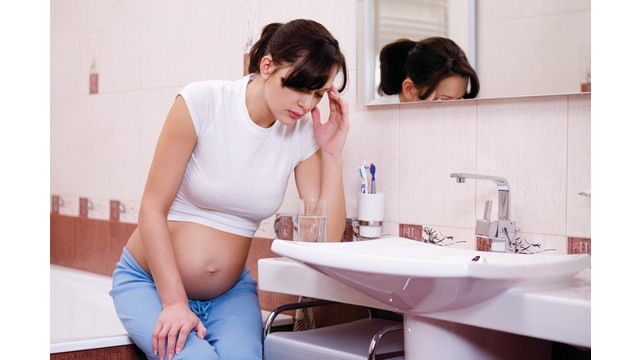 Cortisonics and pregnancy: results of an Italian study published in the Journal of Endocrinological Investigation
Corticosteroids and pregnancy: the results of a recent study conducted at Aoup on dexamethasone, a widely used corticosteroid drug, show that taking it in common doses can reduce the entry of thyroid hormone into the central nervous system and thus also into foetal brain tissue, with harmful consequences for the unborn child's health
The study was published in the Journal of Endocrinological Investigation by Dr Caterina Di Cosmo, a member of the research group coordinated by Professor Massimo Tonacchera of the Endocrinology Unit 1, as part of a series of projects on the effect of drugs and environmental contaminants on human health and, specifically, on the endocrine glands.
CHILD HEALTH: LEARN MORE ABOUT MEDICHILD BY VISITING THE BOOTH AT EMERGENCY EXPO
Pregnancy, the role of cortisonics:
In particular, dexamethasone has shown in vitro the ability to significantly reduce thyroid hormone uptake within cells expressing a membrane transporter called MCT8, which is essential in mediating the entry and exit of thyroid hormone into different cells of our body (in particular those of the central nervous system).
The clinical importance of MCT8 is underlined by the association of its genetic defects with Allan-Herndon-Dudley syndrome, characterised by severe psychomotor retardation.
"Following engineering of MCT8-expressing cells in the laboratory by Drs Patrizia Agretti, Giuseppina De Marco and Eleonora Ferrarini,' explains Dr Di Cosmo, 'it has been observed that dexamethasone can reduce MCT8-mediated entry of thyroid hormone into the central nervous system, whereas this does not occur with other corticosteroids such as hydrocortisone, prednisone and prednisolone.
"This effect,' adds Professor Tonacchera, 'may have greater implications in pregnancy, where proper thyroid hormone action is essential for normal brain development in the fetus.
Dexamethasone has been used in the past during pregnancy to treat some forms of bilateral adrenal hyperplasia (and is still used in the treatment of pregnant women at risk of preterm birth),' explains Dr Lucia Montanelli, 'and studies carried out on children born to mothers treated with dexamethasone during pregnancy have shown some neuropsychological abnormalities.

Until now, the negative effect of this synthetic cortisone on the central nervous system has been attributed to its ability to directly alter glucose uptake, dendrite trophism and the development of myelin-producing oligodendrocytes.
The great novelty introduced by our study," Dr Di Cosmo concludes, "is that part of these harmful effects could be caused or enhanced by a reduction in the entry and therefore the beneficial action of thyroid hormone in fetal brain tissue.
This is why we suggest caution in the use of this drug, especially during certain delicate phases of life such as pregnancy'.
Read Also:
Emergency Live Even More…Live: Download The New Free App Of Your Newspaper For IOS And Android
Are You Pregnant? Yale Study Explains Pregnancy Effects Of Covid-19 Vaccine
Cortisone, Answers To The Most Common Doubts
Source: