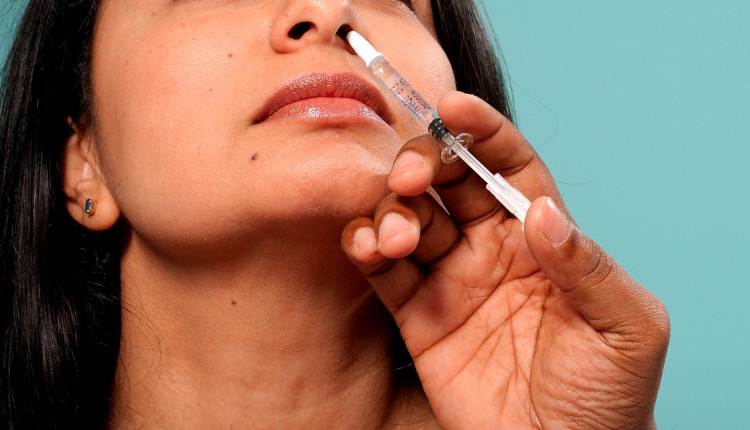 Could a nasal spray treatment against flu increase protection to COVID-19?
An Australian biotech company launched a nasal spray treatment aimed to boost the human immune system, which could consequently have remarkable effects in reducing COVID-19 tests.
A novel nasal spray treatment developed to boost the natural human immune system to fight common colds and flu has proved remarkably successful in reducing COVID-19 viral replication test results, released today, reveals.
Less COVID-19 tests thanks to a nasal spray treatment?
An Australian biotech company, Ena Respiratory, developed INNA-051, a novel nasal spray treatment which reduces viral replication by up to 96 per cent in a gold-standard animal study led by Public Health England's (PHE) Deputy Director, Professor Miles Carroll and published today on biomedical pre-publication research site, bioRxiv. It is a synthetic small molecule and would be self-administered via an easy-to-use nasal spray, taken once or twice a week
This nasal spray compound works by stimulating the human immune system by boosting the immune response in this way with INNA-051 prior to infection, the ability of the COVID-19 virus to infect the animals and replicate was dramatically reduced the PHE study showed. In particular, the study provides evidence that INNA-051 can be used as a stand-alone method of antiviral preventative therapy, complementary to vaccine programs.
In the official press release, Ena Respiratory Managing Director, Dr Christophe Demaison reports: "We've been amazed at just how effective our treatment has been. By boosting the natural immune response of the ferrets with our treatment, we've seen a rapid eradication of the virus. If humans respond in a similar way, the benefits of treatment are two-fold. Individuals exposed to the virus would most likely rapidly eliminate it, with the treatment ensuring that the disease does not progress beyond mild symptoms. This is particularly relevant to vulnerable members of the community. In addition, the rapidity of this response means that the infected individuals are unlikely to pass it on, meaning a swift halt to community transmission."
Could the nasal spray treatment be distributed worldwide?
The company is urgently seeking additional funding to accelerate the nasal spray's clinical development and global distribution. Dr Chris Nave, CEO of the MRCF and co-founder of Brandon Capital, reports "We are doing all we can to support Ena Respiratory and its quest to secure additional investment to accelerate the development and testing of the therapy in humans. While a vaccine is ultimately the key solution to combatting COVID-19, governments need to be developing different treatment approaches to ensure they have a range of options, in the event that a vaccine proves elusive or takes longer to develop."
On the other hand, Professor Roberto Solari a respiratory specialist, advisor to Ena Respiratory and visiting Professor at Imperial College London contributed to these statements by saying that "this is a significant development as the world races to find a solution to halt COVID-19 transmission and infection of at risk-populations. Most exciting is the ability of INNA-051 to significantly reduce virus levels in the nose and throat, giving hope that this therapy could reduce COVID-19 transmission by infected people, especially those who may be presymptomatic or asymptomatic and thus unaware they are infectious."
This nasal spray treatment could offer real hope to those in the frontline fight against COVID-19, while the treatment offers significant potential to protect the most vulnerable, including those with pre-existing respiratory conditions and the elderly, where vaccines can be less effective.