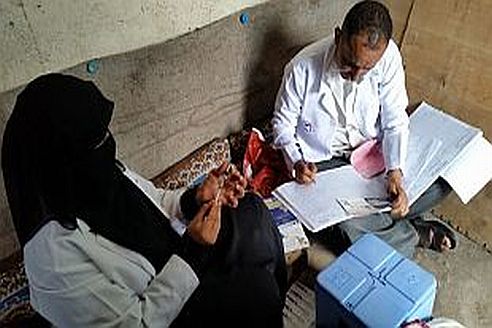 Covid effect, less access to care for the poor worldwide: Global Fund report
Global Fund report: the effect of the Covid pandemic on the world's poor has been twofold: direct and indirect. The direct one is immediately obvious: rich countries have hoarded vaccine doses. The indirect one is less obvious, but not difficult to understand: reduced access to treatment for devastating diseases by the poor
This is the finding of the Global Fund's latest report, published a few days ago: diagnosis and treatment for very serious diseases such as HIV, tuberculosis and malaria are in sharp decline in poor countries, due to the Covid
HIV testing has dropped by 41%, diagnoses of people with suspected TB by 59%.
Malaria diagnoses are down 31% and pre-natal visits of pregnant women are down 43%.
These are some of the indirect effects that the Covid-19 pandemic has had in resource-limited settings.
The study compared the period from April to September 2019, with the same period in 2020; it covered 502 health facilities in 32 countries including 24 countries in Africa (including also Ethiopia, Central African Republic, Mozambique, Sierra Leone and Uganda) and 7 in Asia.
"In 2020," reads the introduction, "the COVID-19 pandemic has had an impact beyond imagination.
To date, it has infected more than 135 million people, killed more than 2.9 million and is expected to plunge up to 115 million people into extreme poverty.

While rich countries have shut everything down, gender-based violence has increased, unemployment has risen and access to health and care for the poorest and most vulnerable has been cut.
People are not turning to health services for fear of being infected with the virus'.
The impact on public health and the economy of already heavily penalised nations will be staggering, and will unfold over the coming decades.
Read Also:
Covid, Infection Boom In India: Delhi's Lockdown Returns
The Power Of Women In Nigeria: In Jagawa Poor Women Took Up A Collection And Bought An Ambulance
Source: