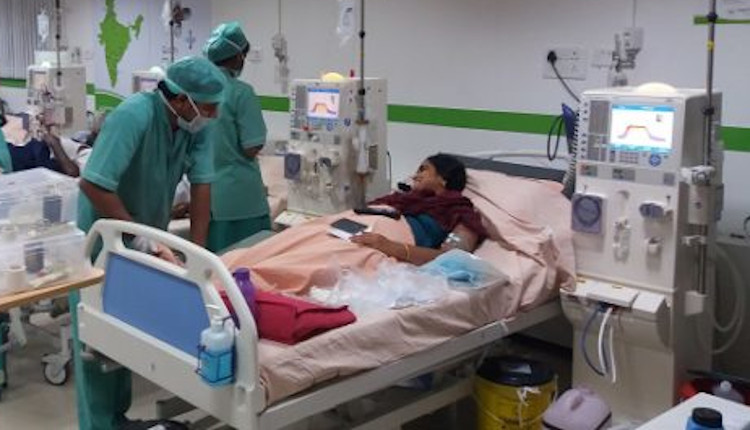 Covid, infection boom in India: Delhi's lockdown returns
Covid outbreaks in India: shutdown of all non-essential activities, suggested remote working for all non-public companies and significant travel restrictions
These are the anti-Covid measures that will come into force from tonight for the next six days in the district of India's capital, Delhi
The attempt is to curb a phase of growth of Covid-19 infections described by the local media as 'exponential'.
According to the Hinudstan Times newspaper, the city, which is the administrative centre of the country and the second most populous centre with about 16 million inhabitants, yesterday registered more than 25,000 new cases of Covid-19 infection, with a rate of positivity close to 30 per cent of the total number of diagnostic tests carried out.
Among the categories of workers exempted from the restrictions will be civil service employees, who will be required to go to the office, members of the police and fire brigade and employees of supermarkets and grocery shops, as well as health personnel.
Delhi State Chief Minister Arvind Kejriwal said the region's health system is not yet collapsing but "has reached its limit".

However, the capital's figures are not dissimilar to those of the rest of the country. According to Health Minister Harsh Vardhan, India is facing "the highest growth rate" of cases since the Covid pandemic began
According to data from the World Health Organisation (WHO), the number of people who have tested positive for Covid-19 in the country to date exceeds 15 million, while there have already been more than 178,000 deaths.
Read Also:
"Vaccine Friendship': India Offers Kenya Free Doses Of Covid Vaccine
Covid-19, South Africa And India To The World Trade Organization (WTO): No Patents On Vaccine
Source: