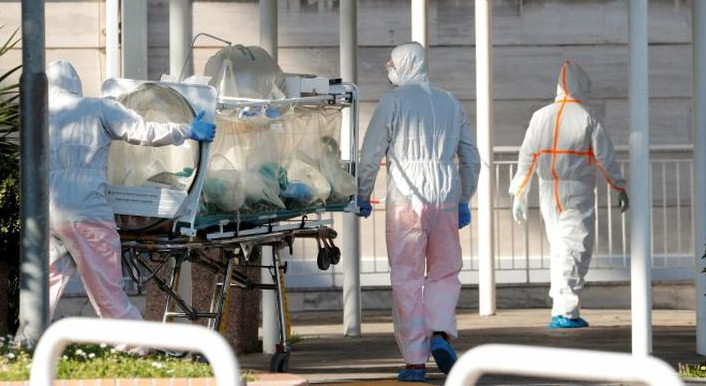 Covid, University of Pisa research: acute stress for 40% of healthcare personnel
Research of the University of Pisa: among the symptoms of acute stress among health personnel negative mood, dissociation, altered reactivity
The pandemic has provoked acute stress reactions in 40% of healthcare personnel, which are aggravated by the proximity and time spent with patients and their families
The picture emerges from a survey conducted on a sample of 184 participants from 43 countries and 5 different continents between 1 May and 15 June 2020.
The study, published in the Journal of Environmental Research and Public Health, was conducted at the University of Pisa by Professor Angelo Gemignani together with Dr. Ciro Conversano and Dr. Graziella Orru' in collaboration with Auxilium Vitae Rehabilitation and the Volterra Research Foundation Onlus.
"Direct exposure to patients' pain, psychological suffering and death has significantly contributed to the development in doctors and nurses of an acute reaction similar to post-traumatic stress disorder with a clinical picture that generally includes negative mood, dissociative symptoms, and alterations in reactivity," explains Ciro Conversano of the University of Pisa.
Acute stress among healthcare workers at the time of Covid-19: the survey conducted
The survey conducted through an online questionnaire collected information regarding socio-demographic data and personal and professional experience during the outbreak.

Other aspects taken into consideration were the management of the pandemic from the hospital organizational point of view, the perceived level of emergency, the perception of stress, the presence of symptoms typical of secondary traumatic stress disorder, burnout, and, finally, the degree of resilience and self-efficacy.
The results obtained show a worrying situation that should make us reflect on the possible implications of the pandemic's long-term impact," concludes Conversano.
"In this context, as a scientific community, we believe it is essential to begin to understand and investigate the physical and mental health of health workers, professionals who were the first to find themselves having to deal with a crisis of global proportions, lacking everything from the beginning, from specific knowledge about SARS-Cov-2 to the materials necessary for the daily fight against the epidemic.
Read Also:
Suicide Amid Responders: A Study Reveals The Link With Stress
UK – Ambulance Stressful Shift: North East Ambulance Service Seeking University Help
Source: