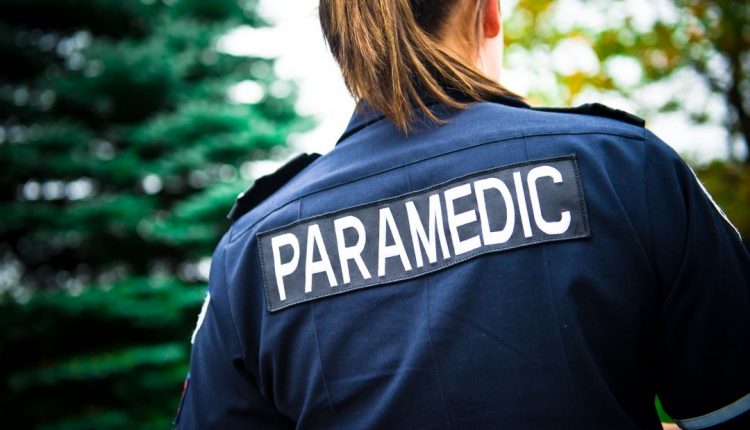 Suicide amid responders: a study reveals the link with stress
Life in ambulance and suicide risk. Responders of an ambulance crew are subjected to stressful, often not only emotional, considerable loads. How much of this can determine, or can be part of, suicide?
From Bristol, an interesting study, published on March 1, 2020 (extended study at the end of this article), just before the outbreak of the COVID-19 pandemic, which certainly in the field of accumulated stress has not facilitated the situation of suicide risk among responders.
The suicide risk among ambulance responders: a study from Bristol
The University of Bristol had the support also of the University Hospitals Bristol NHS foundation, the organization of NHS ambulance services in Yorkshire, the Association of Ambulance Chief Executives to write this study on suicide among ambulance responders.
A group of first-rate responders and academics put together knowledge and experience to edit this study.
"There is growing evidence – the study begins – that suggests that ambulance responders may be at greater risk of suicide; however, few studies have explored risk factors within this professional group.
The aim of the authors, who then published the content in the British Paramedic Journal, is to investigate the factors commonly associated with the suicide of rescuers and ambulance crew members.
Investigation on the risk of suicide among ambulance responder: method of study
To this end, they contacted eleven ambulance organizations across the UK, who were asked to report on the suicide cases of their staff between January 2014 and December 2015.
At the same time, they contacted the medical examiners involved in those cases to review their reports for the two-year period under review. In this way, they obtained data on 12 deaths, out of a total of 15 suicides (73% male, average age 42 years).
The most adopted method of suicide was hanging. "The possible risk factors identified included the recent return to work after a period of absence due to illness, poor mental health, relationship and debt problems, history of self-harm and loss of driver's license/change of job", write the speakers of the Study.
Ambulance life: the results of Bristol investigation on responders
"Ambulance responders are known to be at greater risk of suicide (Milner et al., 2017b; Office for National Statistics, 2017). This study identified several risk factors for suicide within this professional group, including return to work after a period of absence due to illness, mental distress, relationship problems and/or debt, episodes of self-harm, loss of driver's license/change of job role.
Further research with an appropriate control group (i.e. health care personnel who did not die of suicide) is necessary to further explore these issues. Further research should also deepen this work by conducting psychological autopsy studies and qualitative studies involving staff members who have attempted suicide, to identify relevant risk factors and explore attitudes towards seeking help.
In this paper, and not only, the stress of rescuers and their difficulties has often been addressed. Which are sometimes cyclical, and linked to individual facts of personal life, but more often they are "structural", and linked to working conditions.
The failure to switch to hiring, bullying, changes of direction of this or that Asl and consequent job losses to the benefit of other entities, the dialogue with patients whose problems are difficult to relativize … there are many situations in the world of the 118 System, emergency and rescue, which can put in difficulty the rescuer.
It is therefore good that someone in Bristol has conducted an initial research on this issue.
SUICIDE AMONG RESPONDERS: HERE BELOW THE FULL STUDY
Personal suicide risk ambulance rescuers

READ THE ITALIAN ARTICLE