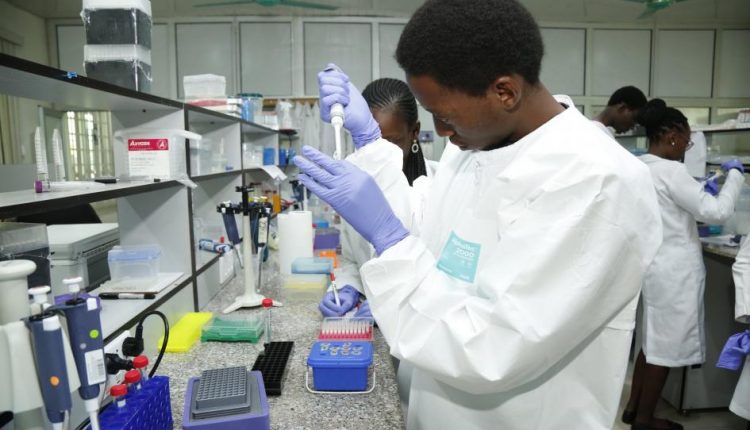 Covid, WHO: 'A vaccine production hub will be operational in South Africa within a year'
Covid vaccine production in Africa: it will be operated by local biotechnology company Afrigen Biologics & Vaccines and will produce mRNA serums like those of Pfizer and Moderna
A hub in South Africa that will enable pharmaceutical companies in low- and middle-income countries in Africa to produce their own mRna-based vaccines against Covid-19 could become operational by the end of the year.
Vaccine production hub in Africa announced by World Health Organisation (WHO) director general Tedros Ghebreyesus
During the weekly conference on the state of the pandemic held yesterday, the organisation's top executive said he was "delighted" to announce "with my brother Cyril Ramaphosa", the president of South Africa, that he was "in discussions to open a 'technology transfer hub'" in the African country.
The facility, the director-general explained, will serve as a centre where "manufacturing companies in low- and middle-income countries will receive the necessary training and licences to produce certain types of vaccines".
The serums in question are "mRNA" vaccines, such as those developed by the multinational Pfizer and Biontech company and the multinational Moderna.

The South African hub will be run by local biotechnology company Afrigen Biologics & Vaccines and could become operational in 'nine to 12 months', as WHO chief scientist Soumya Swaminathan specified at the press conference. Ramaphosa called the initiative 'historic' and said it would 'change the narrative of an Africa that is a centre of disease and poor development'.
However, the South African president emphasised that this good news "must not distract" from the "original proposal" for a temporary moratorium on intellectual property rights on vaccine patents, which was put forward at the World Trade Organisation (WTO/WTO) in recent months together with India.
Read Also:
Global Health Summit In Rome Today: Focus On Voluntary Licensing Of Vaccine Patents And Africa
Africa, The Pasteur Institute In Dakar Is Ready To Produce A Vaccine 'Made In Senegal' In 2022
Source: