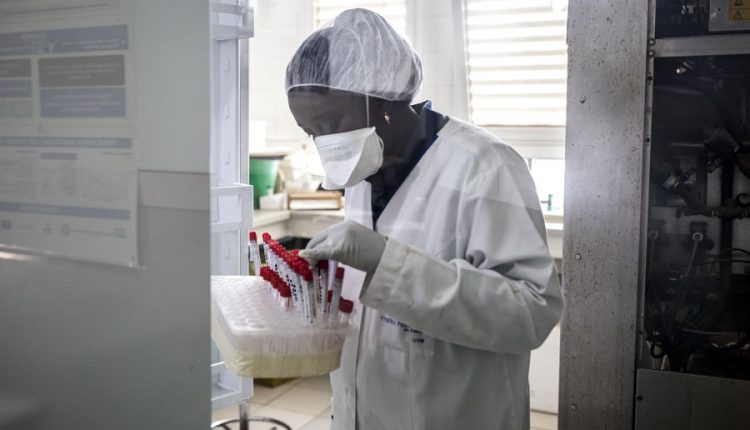 Global Health Summit in Rome today: focus on voluntary licensing of vaccine patents and Africa
The Global Health Summit takes place today in Rome. An "initiative to develop production centres for the Covid-19 vaccine across Africa involving public and private actors and the governments of the continent's countries" will be announced by the President of the European Commission, Ursula Von der Leyen, at the Global Health Summit in Rome today
This was announced by European Union sources during a press conference in preparation for the Global Health Summit
Von der Leyen will provide both "details" and the "level of commitment" to the initiative.
During the briefing, it was pointed out that the participants in the meeting – 20 countries, 12 international organisations and the main global players in health protection – will approve a document, called the Declaration of Rome, which is also to be seen as "a tangible demonstration of how world leaders can come together to do something concrete to prevent future health crises".
A 'very strong signal' that would also be a 'celebration of what multilateralism can do for health'.
Global Health Summit, the 16 principles:
The text is based on "16 principles". The "four key messages" that emerge, according to EU sources, include "full recognition of the current global health architecture and the role of the World Health Organisation" (WHO) and the need to "invest in the creation of an international health workforce".
Among the points addressed in the document, the EU sources pointed out, there is also the one concerning the exemption to intellectual property on Covid-19 vaccine patents.
The latter was recognised as having "a fundamental role in strengthening the production capacity of vaccines".
The declaration also stresses that the Trips agreement on intellectual property promoted by the World Trade Organisation (WTO) 'must serve to strengthen the local production capacity for serums and not to hinder it'.
However, it will be necessary to implement 'in line with the agreements and within an agreed framework' with regard to 'compulsory licences', always seeking to 'favour voluntary licences and the transfer of knowledge, always voluntary, as well as the pooling of patents'.

OKONJO-IWEALA (WTO): "BALANCE PATENTS AND ACCESS".
Finding a compromise "to solve the unacceptable problem of unequal access to vaccines" is not only possible, but necessary to "help ensure convergence and less disparity in commercial growth among the countries of the world".
This was stated by the Director-General of the World Trade Organisation (WTO), Ngozi Okonjo-Iweala, during her virtual address to the European Parliament's International Trade Committee yesterday.
Countries that have requested the suspension of anti-Covid vaccines can submit a new application, which is "expected by the end of May", but in the meantime, alternative solutions should be found that balance the need for access to vaccines for the most disadvantaged countries and the protection of intellectual property.
Firstly, "we need to put an end to export restrictions", she said, which had fallen from 109 at the start of the pandemic to 51, "but still too many".
Secondly, 'production capacity must be increased and decentralised'.
Finally, 'ensure more flexible mechanisms for the transfer of technology and know-how' to help countries in need increase their production capacity, 'while protecting research and innovation'.
Read Also:
Vaccine Revolution, US And EU Open Up About Patent Suspension. WHO: 'This Is A Great Moment'
Covid-19, South Africa And India To The World Trade Organization (WTO): No Patents On Vaccine
Source: