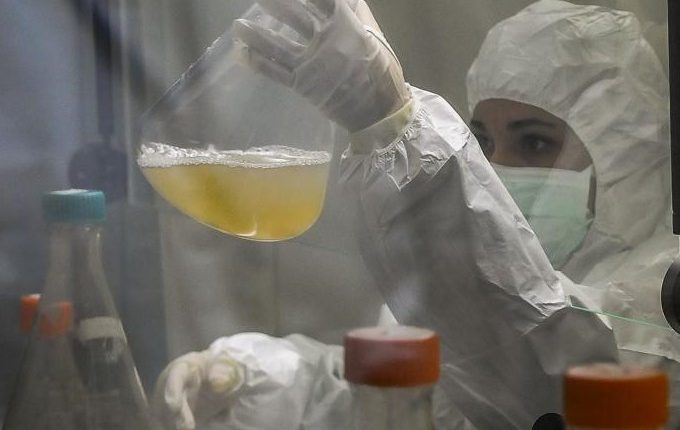 Cuba: Ministry of Health announces Phase 3 for Abdala (CIGB-66) and Soberana 02, its two COVID-19 vaccines
Cuba, the Caribbean island's independently produced vaccines are now in their final definition phase. And there are two of them: Abdala (CIGB-66) and Soberana 02
The tests exhibited so far have aroused great interest in the international scientific community, to the point of making Cuba the subject of social memes as a mockery of the difficulties of Big Pharma companies.
At a meeting with the press at the site where the antigens behind these vaccines are produced, Dr. Eduardo Martínez Díaz, president of the business group of the Biotechnological and Pharmaceutical Industries of Cuba (BioCubaFarma), said that in parallel with these studies, industrial-scale production of these drugs would continue.
All this to be ready, once the tests are completed, for mass vaccination of the population. This suggests that the Cuban people will be protected by COVID-19 before not only many countries with fragile economies, but also many European countries.
COVID vaccines in Cuba, the press conference:
The President of the Republic, Miguel Díaz-Canel Bermúdez exulted on Twitter, specifically about candidate Abdala who 'is already being produced on a large scale in the prestigious AICA Laboratory.
The batches are ready for phase three of the clinical trial in Santiago and Guantánamo, starting in March. This is news that gives hope, but does not give regions for neglect'.
On the Soberana 02 trial, Doctor of Science Vicente Vérez Bencomo, director-general of the Finlay Institute of Vaccines, reported that about 4,000 volunteers will participate in phase III of this study, while an intervention trial with 1,000,000 subjects will be carried out.
Master of Science Eduardo Ojito Magaz, director of the Centre for Molecular Immunology (CIM), the institution in charge of manufacturing the antigen that acts as the raw material for Soberanas vaccinations, said that the more than 300,000 doses of Soberana 02 needed for the trial have already been produced, while those needed for the simultaneous study are currently being focused on.
Marta Ayala Ávila, a member of the Political Bureau of the Party and director-general of the Centre for Genetic Engineering and Biotechnology (CIGB), assured that this institution, which is now dedicated to producing the Abdala and Mambisa candidates (CIGB-669), counts for this with the experience of 30 years of productions of this nature, precisely with the use of the yeast pichia pastoris, which is used in the manufacture of protein subunit vaccines.
Read Also:
COVID-19 Vaccine, Cuba Ready To Produce 100 Million Doses Of 'Soberana 02'
Cuba, Study On The Effects Of COVID-19 In The Lungs: Use Stem Cells
Source: