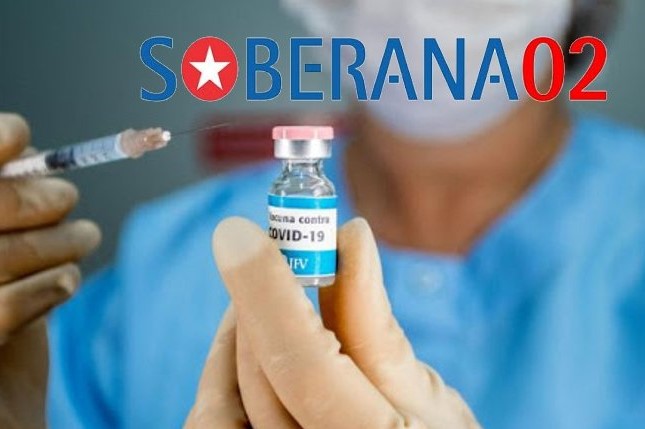 COVID-19 vaccine, Cuba ready to produce 100 million doses of 'Soberana 02'.
In the global race for the COVID-19 vaccine, Cuba is, in its own way, a bit like the Atalanta F.C. of patient care: a small, irreverent nation that enjoys 'spanking' the big drug multinationals and is, therefore, sympathetic to everyone.
COVID-19, Cuba offers a silent lesson in pandemic management: Soberana 02 vaccine presented
The Caribbean island distinguished itself above all for the great care it took in managing the epidemic, which resulted in very few infections and even fewer deaths (19,000 infections and 180 deaths), for sending doctors and nurses halfway around the world (including Lombardy) and for producing some vaccines independently.
Soberana 02 is one of them, and will soon be distributed: the vaccine will be free of charge and the strategy behind its marketing will be aimed at "creating health", while the economic goal "will not be a priority".
Cuba intends to produce at least 100 million doses this year of one of the vaccines against Covid-19 currently being tested on the island, called Soberana 02, according to the Instituto Finlay de vacunas, the lead agency of the project.
Soberana 02, statements by Vicente Verez
During a press conference with foreign newspapers, the director of the institute, Vicente Verez, said that the main objective is to guarantee the necessary coverage for the whole of Cuba and to be able to export the product to countries that request it.
He said that some countries, such as 'Vietnam, Iran and Venezuela', and others with which there are cooperation agreements, 'such as Pakistan and India', have already shown 'interest in acquiring the drug'.
Soberana 02, the first drug to be produced on the island, is currently in 'phase two' of the clinical trial and has been administered to around 900 patients.
Given the initial results, described as 'promising', the Grupo Empresarial de Industrias Biotecnologica y Farmaucetica President, Eduardo Martinez, predicted that the distribution of first doses of the vaccine could start in March.
The director of the Instituto Finley stressed that the vaccine will be free of charge and that the strategy behind its commercialisation will be aimed at 'creating health', while the economic goal 'will not be a priority'.
At the moment, Cuba is also contributing to the fight against the spread of Covid-19, with 38 'international health brigades', active in 26 countries.
Read Also:
Italian NGOs And International "Circular Cooperation" In Healthcare, Anti-COVID Doctors From Cuba, Somalia And Many Others
COVID-19, The USA And The Drug Of Cuba: Itolizumab Adopted In The United States, Mexico, And Brazil
Cuba, Study On The Effects Of COVID-19 In The Lungs: Use Stem Cells
Source: