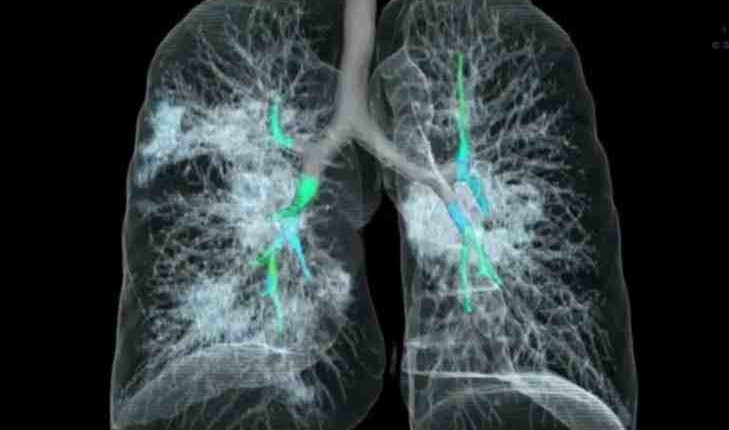 Cuba, study on the effects of COVID-19 in the lungs: use stem cells
The lungs are the target organ among the most affected by the COVID-19 coronavirus. In Cuba, Dr. Odalis María de la Guardia Peña and her team are developing an interesting strategy of "repair" (we use the expression in a broad sense) of injured tissues using stem cells.
Dr. Odalis María de la Guardia Peña, a second degree specialist in Immunology, has defined as "promising" the preliminary results obtained at the end of the first phase of the clinical trial for the use of mother cells in patients who have suffered lung lesions due to COVID-19.
Lungs and COVID-19, the study in Cuba
The study began in March this year at the Institute of Hematology and Immunology (IHI) and aims to eliminate or soothe inflammatory interstitial or fibrotic lesions resulting from COVID-19 disease, which often force surviving patients to long periods of pulmonary rehabilitation.
If the study using stem cells will be successful, say Dr. Odalis María de la Guardia Peña and the other authors, it will be possible to generalize the treatment and extend it to patients of other diseases with equal "legacy" on the patient's body.
The target organs of the coronavirus are different: it affects, is a verified scientific fact, heart, kidney, brain, vascular system, and nervous system (especially the peripheral of the lower limbs).
But it is the lung that seems to feel the effects of the infection.
At least in terms of frequency, if not gravity.
A study that was carried out directly in the patients' homes: "130 homes were visited in about three months, from May to June; 141 patients were interviewed and 50 among them were studied.
In the essay were added 20 patients, the amount determined".
"During the investigation, several consequences of COVID-19 were appreciated, although the most frequent was lung damage.
In some cases the appearance of signs of pulmonary fibrosis was noted, a problem that cannot be fully corrected and that can only be treated to increase lung capacity and improve the quality of life," explained the head of External Services of the IHI.
"The study is in the process of being finalized. The first part is finished, but it takes some time to make the final assessment of the patient.
What we can say is that so far we are very happy with the results we have observed, which are promising," said the doctor.
Read also:
Our respiratory system: a virtual tour inside our body
Source: