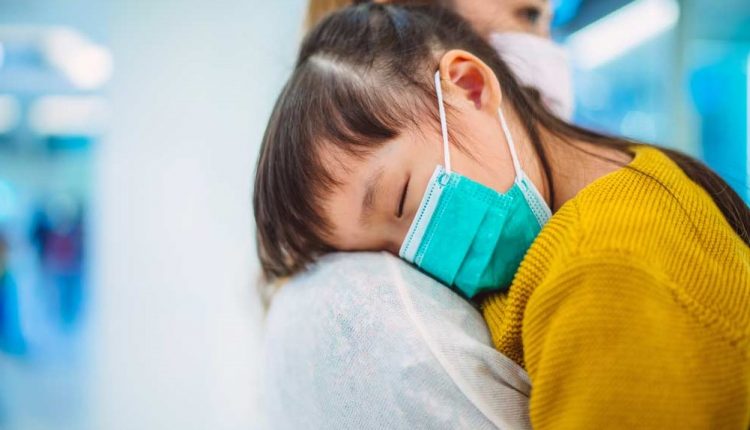 Early identification of MIS-C/PIMS in paediatric emergency departments: the SIMEUP study
Paediatric Multisystem Inflammatory Syndrome (abbreviated as PIMS, or Multisystem Inflammatory Syndrome in Children, acronym: MIS-C) is the most significant effect of the COVID-19 pandemic on children.
Paediatrics all over the world have long wondered about the boundaries of this pathology, initially considered as a variation of Kawasaki syndrome.
SIMEUP, the Italian Society of Paediatric Emergency and Urgent Medicine, an authoritative scientific society and a reference point for Italian paediatrics, has decided to conduct a year-long in-depth study on this subject.
The title of the study is "Early recognition of MIS-C/PIMS in the Emergency Department: analysis of the clinical presentation, laboratory and instrumental data, of patients diagnosed with MIS-C at onset"
Treatment scheme:
For each included patient, anamnestic data (body temperature/fever, reported symptoms and signs of organ involvement, family and personal history for COVID 19) and objectifiable clinical data during the emergency department visit (vital parameters, signs, and symptoms of organ involvement) will be recorded.
Laboratory tests and any instrumental tests and consultations performed (ECG, echocardiography, cardiology consultation, abdominal ultrasound) will be evaluated for each patient.
Each patient included in the study will receive treatment and care as per usual clinical practice and according to medical and by data from medical literature.
Primary endpoints
Descriptive analysis of paediatric MIS-C cases based on clinical, instrumental, and laboratory characteristics in a homogeneous population referred to a single level III centre.
Evaluation of the association between clinical and instrumental data and response to therapy in different groups of patients (by age, by the duration of symptoms before observation, by alteration of laboratory parameters, by the extent of organ impairment).
Secondary endpoints:
To create a shared protocol to recognize the disease early and appropriate allocation to achieve better outcomes in the sense of reduction of disease-related morbidity and mortality.
Read Also:
COVID-19, Discovered The Multisystem Inflammatory Syndrome Activation System
Acute Appendicitis In Multisystem Inflammatory Syndrome In Children With COVID-19: Case Report From South Africa
Bibliography and source:
1- Emergency department screening for multisystem inflammatory syndrome (MIS-C) in children.
DeLaroche AM, Stankovic C, Ehrman RR, Noble J, Arora R, Maksimowski K, Ruffing RP.Am J
Emerg Med. 2020:S0735-6757: 30873-1. doi: 10.1016/j.ajem.2020.09.076.
2- Multisystem inflammatory syndrome in children associated with novel coronavirus SARS-CoV-2: Presentations to a pediatric emergency department in Michigan. Sethuraman U, Kannikeswaran N,
Ang J, Singer A, Miller J, Haddad R, Stankovic C. Am J Emerg Med. 2021;39:164-167. doi:
10.1016/j.ajem.2020.10.035.
3- Multisystem Inflammatory Syndrome in Children: Survey of Protocols for Early Hospital Evaluation and Management.
Dove ML, Jaggi P, Kelleman M, Abuali M, Ang JY, Ballan W, Basu SK, Campbell MJ,
Chikkabyrappa SM, Choueiter NF, Clouser KN, Corwin D, Edwards A, Gertz SJ, Ghassemzadeh R,
Jarrah RJ, Katz SE, Knutson SM, Kuebler JD, Lighter J, Mikesell C, Mongkolrattanothai K, Morton
T, Nakra NA, Olivero R, Osborne CM, Panesar LE, Parsons S, Patel RM, Schuette J, Thacker D,
Tremoulet AH, Vidwan NK, Oster ME. J Pediatr. 2021;229:33-40. doi: 10.1016/j.jpeds.2020.10.026.
4- Pediatric Inflammatory Multisystem Syndrome: Statement by the Pediatric Section of the
European Society for Emergency Medicine and European Academy of Pediatrics.
Nijman RG, De Guchtenaere A, Koletzko B, Ross Russell R, Copley S, Titomanlio L, Del Torso S, Hadjipanayis A.
Front Pediatr. 2020;8:490. doi: 10.3389/fped.2020.00490.
5- Varying Presentations of Multisystem Inflammatory Syndrome Temporarily Associated with
COVID-19. Krikilion J, Nuyttens L, Daelemans S, François K, Mauel R, De Wolf D, van Berlaer G.
Case Rep Pediatr;2020:8878946. doi: 10.1155/2020/8878946
Study on early recognition of MIS-C/PIMS in the emergency department
Responsible investigator:
Dr. Vincenzo Tipo, Dr. Angela Mauro
Coordinating Centre:
A.O.R.N. Santobono-Pausilipon – UOC Paediatric Emergency Department, Paediatrics COVID
All interested centres are kindly requested to contact Dr. Tipo of the Santobono Hospital of Naples at the following address: enzotipo@libero.it to provide their support to the research project.