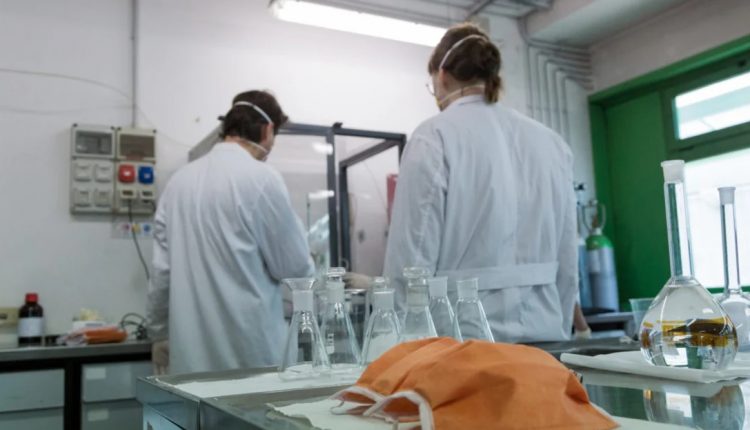 EU Commission allocates €120 million to 11 anti-Covid research projects
Funds will be used in research. for clinical trials for new treatments and vaccines and to fight Covid variants
"The European Commission is increasing its research funding with €120 million for 11 new projects to fight Covid and its variants."
So said Mariya Gabriel, Commissioner for Innovation, Research, Culture, Education and Youth at the start of the daily press briefing.
The 11 selected projects involve 312 research teams from 40 countries, including 38 participants from 23 countries outside the EU.
Gabriel added: "The European Union has taken strong action to combat the coronavirus crisis."
"Today we are stepping up our research efforts to address the challenges and threats presented by Covid variants"
"By supporting these new projects and strengthening and opening up relevant research infrastructures, we continue to fight this pandemic and prepare for future threats".
Most of the projects "will support clinical trials for new treatments and vaccines, as well as the development of large-scale Covid-19 research cohorts and networks beyond Europe, creating links with European initiatives", he finally pointed out.

200 MILLION VACCINES FOR LOW AND MIDDLE INCOME COUNTRIES
"I am pleased to announce that we will share more than 200 million doses of Covid-19 vaccines with low- and middle-income countries by the end of 2021".
So said Ursula von der Leyen, President of the European Commission on her Twitter account.
She added that 'Team Europe assumes its responsibility to help the world fight the virus, everywhere'.
Read Also:
Covid: 'Beware Of Epsilon Variant, Risk Of Infection Even For Immunised People'
Covid Does Not Retreat And First Governments Start Third Dose Of Vaccine
Source: