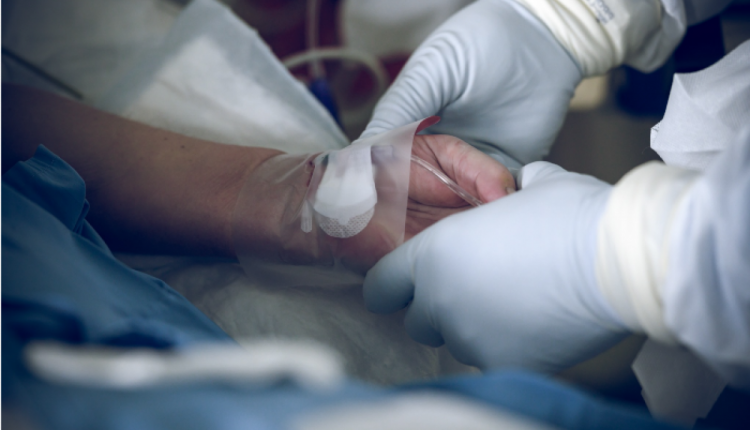 Knowing thrombosis to intervene on the blood clot
Thrombosis is an old word that everyone probably knows, but few know what it really is
Thrombosis: the damage caused by the formation of a blood clot (thrombus) in a vein or artery
Arteries and veins are the vessels through which blood flows.
They are the hydraulic system through which the heart pushes nourishment to more distant cells (arteries) and recovers waste products (veins).
The thrombus may close the artery or vein completely or only partially: cells suffer from reduced blood flow, and die.
DEFIBRILLATORS, VISIT THE EMD112 BOOTH AT EMERGENCY EXPO
The symptoms of thrombosis
The severity of the symptoms depends on the organ affected and the degree of reduction in blood flow.
It therefore causes different diseases, which are named after the affected organ.
T. of a coronary artery leads to ischaemia or myocardial infarction, t. of an artery or vein in the brain leads to stroke, thrombosis of veins in the legs or arms is called thrombophlebitis if it affects a superficial vein, or deep vein thrombosis if it affects deeper veins.
If not recognised and therefore treated, thrombosis evolves spontaneously: in the most fortunate cases, the thrombus may dissolve on its own, or extend into the vessel and cause progressively more serious symptoms, or break off and generate emboli, i.e. fragments which, carried by the blood, reach other organs (embolism).
DEFIBRILLATORS OF EXCELLENCE IN THE WORLD: VISIT THE ZOLL BOOTH AT EMERGENCY EXPO

The incidence of thrombosis
T.-related diseases affect more than 600,000 people in Italy every year: 200,000 of these die, 200,000 are left disabled, 200,000 recover but often live with the anguish of a new thrombosis.
Heart attack, stroke, arterial or venous t. and embolism do not only affect the elderly: they are more likely to occur with advancing age, but also affect young people, particularly young women, and even children.
T. diseases could be avoided by controlling risk factors, especially those related to lifestyle and family history.
At least one in three patients could be unaffected.
But to do real prevention, one must first understand what these diseases are, how they occur, and what causes them.
Read Also:
COVID-19, The Mechanism Of Arterial Thrombus Formation Discovered: The Study
The Incidence Of Deep Vein Thrombosis (DVT) In Patients With MIDLINE
Deep Vein Thrombosis Of The Upper Limbs: How To Deal With A Patient With Paget-Schroetter Syndrome
Source: