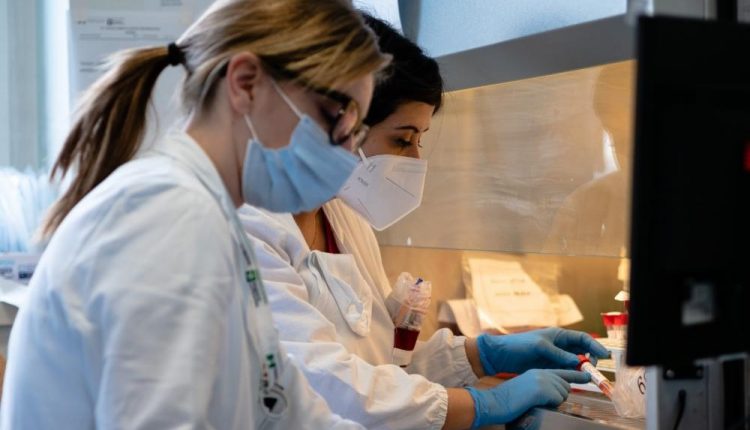 Msd trials anti-Covid pill: 'Reduces risk of death by 50%'
The pharmaceutical company Msd is in the process of submitting an emergency application to the US fda and is in contact with other regulatory agencies worldwide
Merck&Co. – known as Msd outside the United States and Canada – and Ridgeback Biotherapeutics announced today that molnupiravir (MK-4482, EIDD-2801)
It is an oral antiviral in clinical trials, significantly reduced the risk of hospitalisation or death based on results from the interim analysis of the phase III MOVe-OUT trial of adult, non-hospitalised patients at risk with mild to moderate Covid-19.
Based on the interim analysis data, molnupiravir reduced the risk of hospitalisation or death by approximately 50%; 7.3% of patients receiving molnupiravir were hospitalised or died by day 29 of randomisation (28/385), compared to 14.1% for placebo-treated patients (53/377).
Based on the recommendation of an independent data monitoring committee and in consultation with the US Food and Drug Administration (Fda), the recruitment of patients into the study was stopped early on the basis of these positive results.
MSD, READY TO APPLY FOR EMERGENCY USE AUTHORISATION
Based on these data, Msd intends to apply for an emergency use authorisation from the US Fda as soon as possible; at the same time, it intends to apply for a marketing authorisation from other regulatory agencies worldwide.
The Covid-19 pandemic urgently requires new therapeutic options and treatments," said Robert M. Davis, Chief Executive Officer and President of Msd.
Covid-19 is now a leading cause of death and continues to have a significant impact on patients, their families, society at large and healthcare systems worldwide.
Based on these highly promising results," Davis continued, "we are confident that molnupiravir will be an important treatment option and an essential component of the global effort to combat the pandemic.
At the same time, molnupiravir will be an important new addition to Msd's tradition of providing patients with innovative treatment options in infectious diseases where the need is greatest.

Consistent with Msd's unwavering commitment to saving and improving patients' quality of life, we will continue to work with regulatory agencies around the world to ensure that molnupiravir is available to patients as quickly as possible.
On behalf of all of us at Msd," the Msd Chairman concluded, "I would like to express my sincere thanks to all Msd researchers and patients for their essential contributions to the development of molnupiravir.
With the virus continuing to circulate widely," said Wendy Holman, Chief Executive Officer of Ridgeback Biotherapeutics, "the treatment options currently available are exclusively infusion-based and require access to hospitals.
This means that antiviral therapies that can be taken at home without patient hospitalisation are now a key treatment option.
The results of the interim analysis are strongly encouraging and we are confident that molnupiravir, if approved for use, can have a major impact in bringing the pandemic under control.
Our partnership with Msd is critical to ensuring timely access on a global scale should this drug be approved.
We are very proud of this joint effort that has enabled us to achieve these important results in the drug development phase.
Read Also:
Awake Prone Positioning To Prevent Intubation Or Death In Covid Patients: Study In The Lancet Respiratory Medicine
WHO: "Only 3.6% Of People In Africa Are Immunised, Third Doses In Rich Countries Are Enough"
Source: