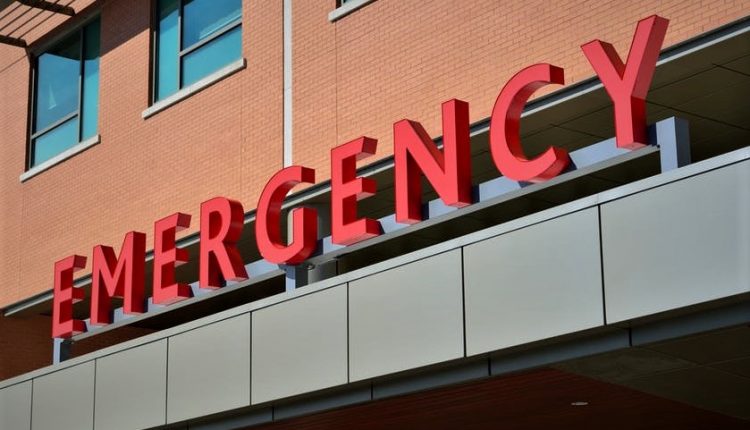 Neuropsychiatric disorders, in Italy from March 2020 +84% more minors entering emergency rooms
In the last year there has been a boom in the number of minors entering emergency rooms for neuropsychiatric reasons
This was revealed by a survey conducted by the Italian Society of Paediatrics (Sip) in nine Italian regions (Abruzzo, Basilicata, Emilia-Romagna, Friuli-Venezia Giulia, Lazio, Liguria, Lombardy, Marche, Umbria), the results of which were published in 'Pediatria', the official journal of the scientific society.
The monitoring shows that during the pandemic (March 2020-March 2021), while the total number of accesses to emergency rooms by under-18s has almost halved (-48.2%), mainly due to the fear of infection, those for neuropsychiatric disorders have gone against the trend, recording an increase of 84% compared to the pre-covid period (March 2019/March 2020).
In particular, there was a 147% increase in admissions for 'suicidal ideation', followed by depression (+115%) and eating disorders (+78.4%).
In the sample observed, 'psychosis' and 'eating disorders' constituted the first two causes of access to the emergency department for neuropsychiatric pathology (accounting for 16.7% and 15.9% of all accesses).
The regions in which a greater increase in accesses for NPI pathologies was documented were Emilia-Romagna (+110%), Lazio (+107.1%) and Lombardy (+100%).
Even admissions, with beds occupied to their maximum capacity for weeks, recorded an increase of almost 40%.
In this case too, the main cause was suicidal ideation (+134%) followed by depression (+41.4%) and eating disorders (+31.4%).
CHILD HEALTH: LEARN MORE ABOUT MEDICHILD BY VISITING THE BOOTH AT EMERGENCY EXPO
Neuropsychiatric disorders, the other pandemic
These data tell us that there is another pandemic, unexpected and subtle, which in recent months has been affecting our children," explains Elena Bozzola, secretary of the Italian Society of Public Health.
We don't have a daily bulletin on this pandemic, but the numbers that Sip has collected and examined speak for themselves".
Bozzola explains how 'we are not only facing the classic SARS Cov2-related disease, with fever, cough and respiratory failure.
Underhand," says the paediatrician, "a pathology of the mind has spread among the young and very young, which for ease of classification can be generically defined as a neuropsychiatric pathology.

Restrictions, uncertainty, lockdown have contributed in recent months to an increase in anxiety, depression, suicidal ideation and eating disorders.
And the demand for help in our emergency rooms is becoming more and more insistent.
The figure for suicidal ideation is striking, but not surprising, given that suicide is one of the main causes of death among 15-29 year olds.
"Suicide can be prevented, but it is important for adults to be able to intercept certain signs, such as drastic changes in personality, not to underestimate them and find the right way to talk about them," explains Pietro Ferrara, head of the Study Group on Children's Rights of the Italian Society of Paediatrics.
"Talking can be the first form of help, without minimising, criticising, or over-reacting, but listening and trying to recognise the feelings of those who are going through a difficult time," Ferrara points out.
"For years, there has been an upward trend in the number of neuropsychiatric disorders in children, estimated by Sinpia (Italian Society of Childhood and Adolescent Neuropsychiatry) at between 5 and 10% per year, to which the consequences of the pandemic are now added," observes Annamaria Staiano, president of Sip.
"The territorial response to these needs is extremely inadequate, also in terms of dedicated beds and day care facilities, and there is a significant lack of homogeneity in the pathways between the various Italian regions.
It is a priority to invest in mental health services and programmes at national level, because without mental health for our young people there is no future".
Read also:
Pediatric Acute-Onset Child Neuropsychiatric Syndrome: Guidelines For Diagnosis And Treatment Of PANDAS/PANS Syndromes
Nomophobia, An Unrecognised Mental Disorder: Smartphone Addiction
Eco-Anxiety: The Effects Of Climate Change On Mental Health
Source: