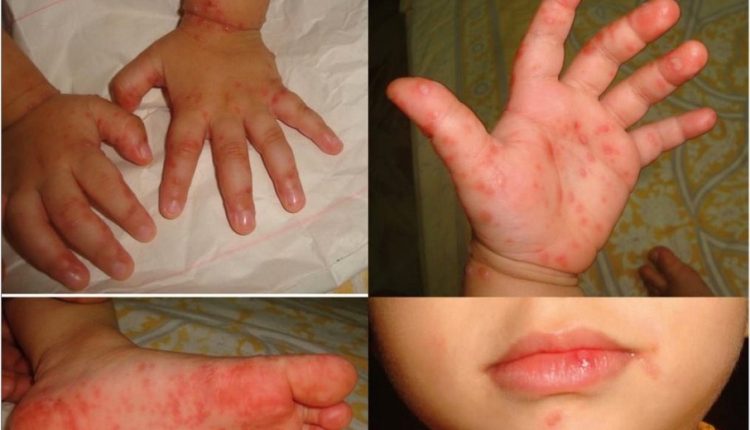 Paediatrics, what is hand-foot-mouth disease
Hand, foot and mouth disease is an infectious disease that predominantly affects paediatric patients
Hand-foot-mouth disease is caused in most cases by an A16 coxsackie virus infection and only rarely by different microorganisms
After a mild pharyngitis, which may sometimes go unnoticed, an enanthem may appear in the oral cavity, characterised by small, greyish, painful erosions surrounded by a reddened halo.
CHILD HEALTH: LEARN MORE ABOUT MEDICHILD BY VISITING THE BOOTH AT EMERGENCY EXPO
Within a few days, similar manifestations (exanthem) also appear on the palms of the hands and soles of the feet.
In rare cases, the viral exanthema may also affect other areas (e.g. buttocks).
The disease has a benign evolution and usually regresses within a few weeks.
A dermatological examination is very important in order to distinguish hand-foot-mouth disease from other skin diseases, such as herpes, polymorphous erythema and the classic childhood rash diseases.
Read Also:

Emergency Live Even More…Live: Download The New Free App Of Your Newspaper For IOS And Android
What Is 'Hand Foot And Mouth' Disease And How To Recognise It
Croup In Children: Meaning, Causes, Symptoms, Treatment, Mortality
How Are Picornavirus Infections Contracted?
Croup (Laryngotracheitis), The Acute Obstruction Of A Child's Airways
A. Resistant Bacteria: The Important Discovery Of Australia
Bacterial Infections, Herpetic Whitlow: What Is It And When Do I Need To See A Specialist?
Croup And Epiglottitis: A Guide To The Management Of Respiratory Infection
Source: