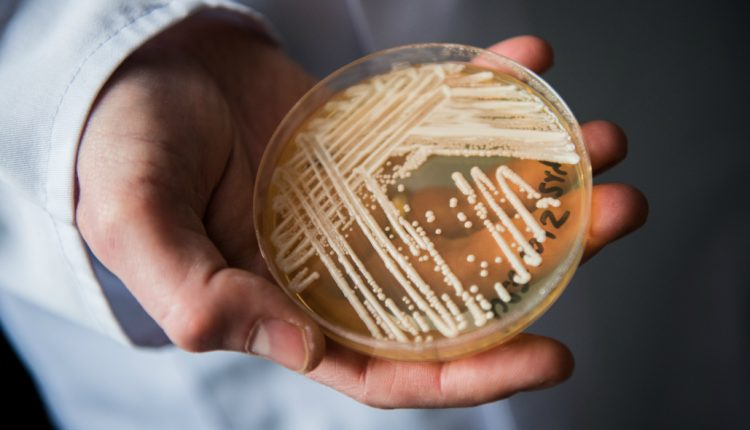 Pan-resistance, Candida auris in US hospitals: warning from CDC Atlanta
Pan-resistance in the USA: The CDC in Atlanta has issued a weekly report sounding the alarm for the USA because it has recently detected pan-resistance in two independent groups of Candida auris (C. auris) in health facilities in Texas and Washington, DC, respectively
A micro-organism acquires pan-resistance when it is able to survive all the antibacterials we have, in this case strains resistant to the three classes of antifungals available were identified.
C. auris is a species of mycete ascomycota lievitiformis found in 2009 in the ear canal of a patient, hence the name auris.
C. auris does not always cause signs and symptoms of infection and can be found in the outer ear, in urine and on the surface of the skin, where no treatment is recommended in the absence of symptoms.
Why did the CDC in Atlanta raise the alarm about pan-resistant disease in the USA?
The reason is that from January to April 2021, state health departments detected two independent clusters of pan-resistant and echinocandin-resistant cases of C. auris , the threat is considered urgent in the US despite the number of positives being small.
In Texas, two health facilities in the same city identified 22 cases, of which only two were pan-resistant and five were resistant to echinocandins and fluconazole.
While in Washington, DC, there were 101 cases, of which three were pan-resistant.
Five cases of pan-resistant micro-organisms were identified and it was enough for the CDC in Atlanta to raise the alarm.

The main reason for this is that the two clusters have no epidemiological connection, have no patients with a history of treatment with antifungal drugs, and for some reason have presented pan-resistant and echinocandin-resistant forms.
It is possible to hypothesise that not knowing shocks the CDC, the current hypothesis is that resistant microorganisms are selected by the use of antibacterials, in these cases they have not found correlations with previous antifungal therapies as if the genetic characteristics were already naturally present or selected by mechanisms outside the health care setting.
Pan-resistance: what can doctors and healthcare facilities do?
Prevention of spread is through early identification: rigorous infection control and coordinated communication between laboratory staff, clinical staff and between facilities on C. auris cases are essential to prevent its spread, particularly echinocandin-resistant and pan-resistant strains.
Antimycotic susceptibility testing: this is essential for early identification of antimycotic resistance and to guide treatment decisions. Clinicians should conduct antimycotic susceptibility testing in patients with C. auris infection, especially those with treatment failure, and consider screening health contacts of newly identified C. auris cases.
Read Also:
NetCare – The Dangers Of The Inappropriate Use Of Antibiotics
Antibiotics Resistant Bacteria: The Important Discovery Of Australia
Source: