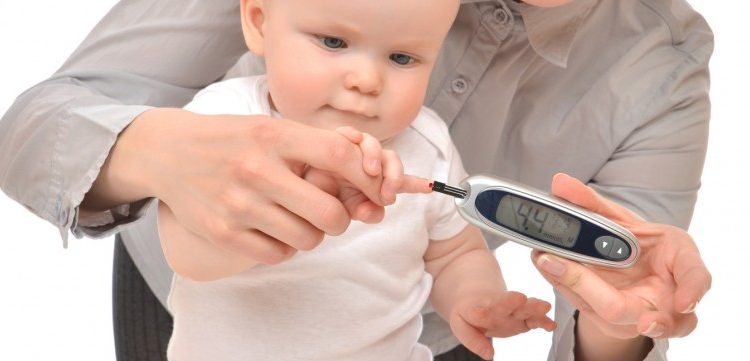 Pediatrics: serious cases of type 1 diabetes in Liguria doubled since the start of Covid pandemic
Liguria, alarming data for cases of type 1 diabetes since the start of the pandemic: according to the study of the Gaslini Hospital in Genoa, in a year have more than doubled the cases of ketoacidosis in children. Doctors advise families to pay attention to symptoms
Since the start of the pandemic, cases of ketoacidosis, the most serious clinical onset of type 1 diabetes mellitus, have more than doubled in children
These are the findings of an analysis carried out by the regional paediatric diabetes centre at the Gaslini Hospital in Genoa. There has also been a doubling in the number of very serious cases, which are life-threatening.
However, no deaths have been reported, thanks to prompt treatment.
Diabetes Mellitus type 1 (DM1) is an autoimmune disease of pediatric age that requires insulin replacement therapy
The clinical onset of type 1 diabetes mellitus (DM1) is preceded by typical symptoms: polyuria (increased urine production), polydipsia (increased thirst), and weight loss.
It is essential that families do not underestimate signs that look like those of gastritis or flu-like illness and that they alert their doctor to the appearance of any symptoms suggestive of diabetes," explains Giuseppe D'Annunzio, director of the centre.
"Early diagnosis of diabetes prevents potentially very serious and risky situations for children.
These symptoms usually appear within a few weeks and, if not detected in time, can lead to a general decompensation: diabetic ketoacidosis.
Read Also: Health And Technology: Diabetes In The Era Of Apps And Minimally Invasive Surgeries
This is the most severe model of clinical onset of this type of diabetes and can lead to coma and, in extreme cases, death," D'Annunzio explains.
D'Annunzio explains that 'during diabetic ketoacidosis, other generally misleading symptoms may also appear, such as difficulty breathing, abdominal pain and vomiting and, in girls, vaginitis.
It is therefore essential to recognize the signs and symptoms in order to make an early diagnosis, avoiding the more serious picture of ketoacidosis and the risks of complications and survival'.
The director of the pediatric and endocrinology clinic, Mohamad Maghnie, says he is 'aware that the pandemic has focused a lot of energy in the health field on containing the coronavirus and that the measures to prevent contagion have led to a reduction in the number of visits to both the emergency department and paediatricians of choice, but in light of what has been observed, it is essential to draw the attention of families and health professionals to the symptoms indicated, in order to avoid diagnostic delays and worsening the clinical conditions of children.
The day hospital coordinator, Nicola Minuto, adds that in the paediatric diabetology center "about 600 patients suffering from type 1 diabetes mellitus are followed.
About 30 new cases are registered each year in Liguria, of which on average less than a third have ketoacidosis.
The age of onset has changed over the years, with type 1 diabetes affecting infants and early childhood.

Read Also:
Paediatric Kidney Disease: IRCCS Gaslini Study On The Efficacy Of Low-Dose Mycophenolate Mofetil (MMF) In Nephrotic Syndrome
Kidney Diseases: Intensive Training Programme Reduces The Incidence Of Peritonitis In Peritoneal Dialysis Patients, China
Source: