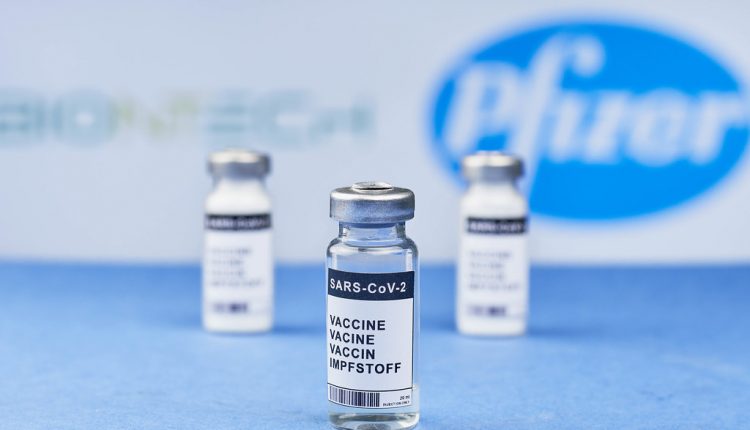 Pfizer vaccines arrive in Brazil and are distributed in the capitals
The contract with the federal government was for 100 million doses and it is expected that 13.5 million doses will be delivered by June
Last weekend, Brazil received a shipment of 1 million doses of the immunizer from the American pharmaceutical company Pfizer
The contract with the federal government was for 100 million doses and it is expected that 13.5 million doses will be delivered by June.
The vaccines arrived and were stored in the distribution center of the Ministry of Health in the city of Guarulhos, in the state of São Paulo and today, on the 3rd, they started to be distributed to the capitals of Brazil. For logistical reasons, and conditions of the manufacturer itself, which requires storage between -25 ° C and -15 ° C, the first batch will be sent only to the capitals and can be stored in this way for 14 days.
In the city of São Paulo, the Pfizer vaccine will be applied to the group of 60 to 62 years old, who starts receiving the immunizer on May 6.
On February 23, the National Health Surveillance Agency (Anvisa) granted the definitive registration of the vaccine in Brazil, which allows the immunizer to be marketed, distributed and used by the population, having been evaluated based on robust data from studies of quality, efficiency and safety.
Brazil has already vaccinated 55% of inhabitants over 60 years of age against Covid-19.
The group is considered to be at the highest risk for the disease. When considering the population as a whole, 14.9% received the first application of one of the immunizers present in the country.

The second dose of the vaccine, which guarantees complete immunization against the disease, only reached 23% of those over 60 years of age. In the general population, the rate is 7.4%.
According to a document released by the Ministry of Health, the cost to public coffers, in the first contract, was US $ 10 per dose.
Read Also:
Astrazeneca, Johnson & Johnson, Pfizer And Moderna: Covid Vaccines Compared
Shortage Of Sedatives Aggravates Pandemic In Brazil: Medicines For Treatment Of Patients With Covid-19 Are Lacking
In Brazil Import And Use Of Sputnik V Vaccine Are Refused
Source: