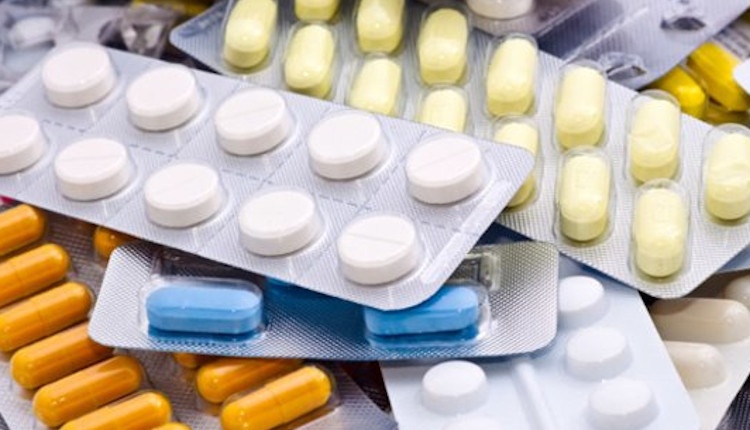 South Africa and mental health drugs shortage: does it feed new "shadow epidemics"?
At the end of August, they registered that almost half of the most commonly used drugs to treat mental health illness in some areas of South Africa were out of stock. Experts warn that COVID-19 outbreak could hide "shadow epidemics" of psychiatric illness and it could prove deadly for patients.
Spotlight, reports that after COVID-19, another epidemic could hide amid people in South Africa. In Gauteng, there is a licensed non-profit home for people with mental illness and intellectual disabilities that each month collects boxes of pre-packed medication for these patients from a state hospital pharmacy. But recently, what was in the sealed carton was not what they expected. Drugs to care mental health illness are missing.
Mental health drugs are missing and this shortage is worrying so much South Africa
Spotlight also reported: "In most countries, the medications offered in the public sector are determined by what is included in the essential medicines list. Stock-outs of almost half of all mental health medicines on South Africa's list were reported in August and many of these drugs had been in short supply since March, a Gauteng health department statement and the latest report by the civil society coalition, the Stop Stockouts Project (SSP) show. The organisation relies on healthcare workers and citizens to report medicine shortages.
Between April and June, mental health drugs and medications represented 3% of the roughly 250 reports SSP received, but by August, mental health drugs accounted for nearly a third of the almost 280 shortages they logged, says SSP coordinator Ruth Dube."
Mental health drugs are not the only medicine shortage flagged during COVID-19, but also HIV and tuberculosis. The national health department oversees the tender for these drugs. The department, and some drug companies, admit that although there were problems in drug supply before COVID-19, the pandemic has exacerbated these. In response, the national health department is now working to find more suppliers.
Mental health drugs shortage: families and non-profit organizations are paying the gap of the state?
Mental health non-profit organisations contracted by the government estimate that they have spent tens of thousands of rands out-of-pocket to cover mental health drugs shortfalls such as these. Some have had no choice but to shift the burden in part to families.
Since this shortage is causing much problems throughout South Africa, patients of Gauteng, as the province allegedly assured, had been provided with alternative medications. Meanwhile, Gauteng had purchased medications from companies not on tender to make up the shortfalls, although likely at a higher price than that in national tenders. However, solutions are limited.
As Spotlight reports again: "Factors such as these and having to prescribe different combinations of more pills can make people less likely to adhere to their medication, increasing their risk of having to be admitted into hospital. And South Africa also has a chronic shortage of psychiatric hospital beds, the South African Society of Psychiatrists said in a statement earlier this year.
If people are lucky enough to get a bed, research shows it will be just the start of a long and complicated journey to getting well. Almost one-quarter of mental health patients who are admitted to hospital in South Africa will be re-admitted within three months of being discharged, according to a 2019 study published in the journal Health Policy and Planning.
The research also found that the country's revolving door of psychiatric hospital care cost South Africa R1.9 billion in the 2016/17 financial year."