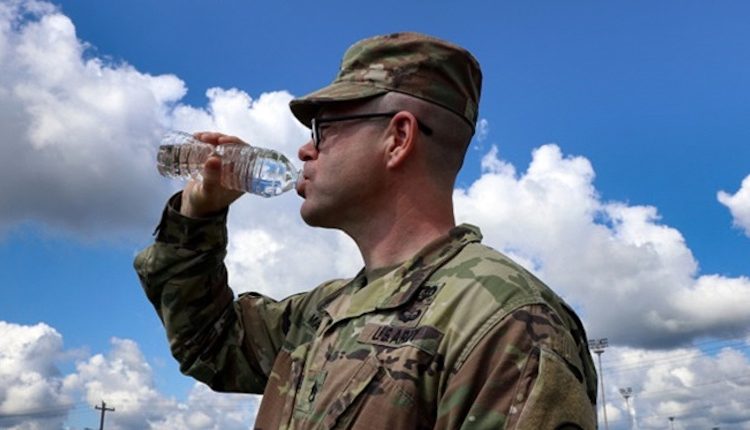 Summer and high temperatures: dehydration in paramedics and first responders
Dehydration must not be underestimated in paramedics and first responders! On what occasions heat can impact on responders and how to avoid health complications?
Some tips for paramedics and first responders involved in prehospital care services to avoid dehydration.
Paramedics and first responders dehydration. What are the safety risks for patients and colleagues?
Dehydration can cause headaches, fatigue and loss of concentration, and, in the end, reduces the ability to remain awake and ready. Adequate hydration is therefore particularly necessary for all activities that require good mental and physical performance, such as driving an ambulance. Also, teamwork, speaking with patients and report to colleagues during and after a response operation requires much concentration. Being dehydrated can compromise the positive outcomes of important activities.
The harmful effects of dehydration and heat on paramedics and first responders
Heat damage is caused by exposure to climatic conditions characterised by high temperature and high humidity. In order of severity, may occur:
Dehydration: it is linked to a loss of liquids with perspiration and their insufficient reintegration.
Heat cramping: it is due to abundant and prolonged sweating that leads to a loss of mineral salts.
Heat exhaustion: it is a circulatory collapse that can lead to loss of consciousness.
Heatstroke: it is due to the blockage of the mechanisms of heat dispersion with a consequent increase in body temperature up to over 40°C (the prognosis is severe with risk of death).
Warning signals:
Hot and reddened skin;
Intense thirst;
The sensation of weakness;
Muscle cramps;
Nausea and vomiting;
Dizziness,
Convulsions;
Convulsions;
Loss of consciousness.
Air temperature and humidity can be other enemies of paramedics and responders
Days in which the temperature is over 30°C with very high relative humidity (over 70%), work is carried out in full sunshine and periods characterised by sudden heat waves should be considered at risk. Working in hot-humid environments increases cardiovascular effort and increases the heart rate by 4 beats per minute for each percentage of fluid loss, up to 16/20 beats per minute with a bodyweight loss of 4-5%.
This is an increase in heart rate generally accompanied by a subjective increase in perceived effort to perform a job, capable of altering the same performance in rescue.
Dehydration: what paramedics and responders can do?
Check before starting the mission, the weather conditions in order to assess the real risk;
Fresh drinking water, hydro-saline drinks and water for refreshing rescuers during breaks should be provided regularly at the workplace;
It is important to consume water before feeling thirst and frequently during the shift, avoiding ice-cold drinks and supplementing with hydro-saline drinks if you sweat a lot;
Leave at least one bottle of water in the ambulance in a cooler bag.
How can paramedics and responders understand they are risking dehydration? 

It depends on many factors, and the type of mission we are preparing to carry out. The responders most at risk are those who work outdoors or in working environments characterized by high temperature and humidity or even marked physical commitment. Like:
Paramedics and responders (like also firefighters) employed in road accidents with complex and long rescue operations;
Resuscitations in hostile or poorly ventilated environments where it is not possible to move the patient quickly for a better comfort of the crew, (not air-conditioned houses, along the street, on beaches, etc.).
Responders and rescuers who are searching for people, in rural or mountainous areas (search, stabilization on-site, extraction and recovery to the rescue vehicle, etc.);
Ordinary or scheduled transport of patients to and from the hospital driving ambulances without air conditioning, due to a breakdown of the system, for example.
Furthermore, responders suffering from metabolic and endocrine diseases (diabetes mellitus, dysthyroidism, etc.), cardiovascular and hepatic diseases, elder people or those who follow particular therapeutic treatments, should be considered more susceptible to dehydration.
Particular rescue missions are also to be considered at risk, such as: inside tunnels, or other dangerous confined environments, working at height, transporting the patient by the flights of stairs, and driving rescue vehicles). In particular, in these cases, the efforts made to physically rescue a person can take to a critical condition of rescuers. The amount of heat produced by muscular activity consequently "overheat" the body and therefore increases the risk of heatstroke.
Drinking fresh water (not icy), and possibly drinks that contain mineral salts, reminding you to refresh yourself frequently, not only lowers the internal body temperature, but above all allows the body to recover fluids lost through perspiration.
AUTHOR: Davide Pezzetta
READ ALSO THE ITALIAN ARTICLE
READ ALSO