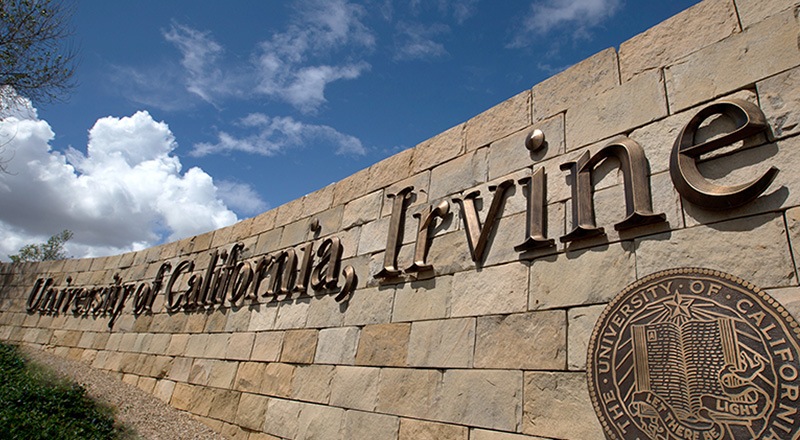 UCI fights antimicrobial-resistant pathogens with a $5 million grant
Bloodstream infections are a major cause of illness and death.
According to the Centers for Disease Control & Prevention, more than 2 million people a year in the U.S. get antibiotic-resistant blood infections, causing about 23,000 deaths.
"Rapid, precise diagnostics is vitally important to limit the spread of infections in the healthcare environment and to provide patients the prompt and exact treatments they need," said UC Irvine researcher Weian Zhao.
One of the UC Irvine research team will receive up to $5 million to develop a system for bloodstream infection detection that will make diagnosis time speeder, in order to allow physicians to treat patients with potentially deadly aliments more promptly and effectively.
The UCI effort will be led by Weian Zhao, assistant professor of pharmaceutical sciences, and will use his recently created Integrated Comprehensive Droplet Digital Detection system (IC 3D); this system can detect bacteria in millimetres of blood with single cell-sensitivity in just 90 seconds without any cell culture.
Zhao said: "The heart of our goal is giving the right patient the right drug at the right time. With rapid detection technology like IC 3D, this can be achieved."

UC Irvine Medical Center will use the IC 3D device to identify in blood samples such antibiotic-resistant bacteria as extended spectrum beta-lactamase-producing Enterobacteriaceae, carbapenem-resistant Enterobacteriaceae, methicillin-resistant Staphylococci aureus and vancomycin-resistant Enterococci.
Dr. Susan Huang, UCI professor of medicine and medical director of epidemiology and infection prevention, and Ellena Peterson, professor of pathology who oversees the clinical microbiology lab at UC Irvine Medical Center, will head the clinical effort with other UCI participants like the professor of biomedical engineering and director of the Laboratory of Fluorescence Dynamics, Enrico Gratton; his assistant Michelle Digman and the pharmaceutical sciences project scientist Dong-Ku Kang.
"The mortality rate for blood infections is due, in part, to the inability to rapidly diagnose and treat patients in the early stages […] This new technology will help advance early therapy. It will have the potential to increase the survival of patients who are ill due to antibiotic-resistant pathogens." said Huang.
This IC 3D technology is different from other diagnostic techniques: it converts blood samples directly into billions of very small droplets. A fluorescent DNS sensor solution is infused into the droplets to detect those with bacterial markers and light them up with an intense fluorescent signal.
Zhao noted that separating the samples into many small drops helps minimizing other blood components interference, allowing to directly identify target bacteria without the purification typically required in conventional assays
The UCI team will also work with industrial partners ISS Inc., Dolomite Microfluidics and BioVenture Services LLC to further develop and validate the IC 3D system and to modify the product with an eye toward future clinical approval.