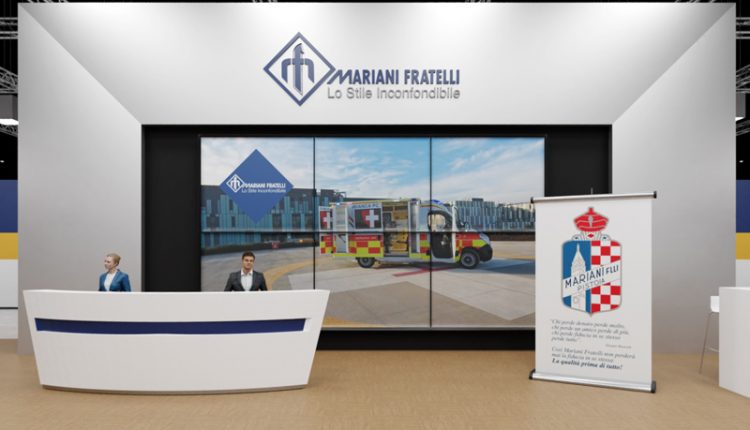 Ambulance fitters: did you visit the Mariani Fratelli stand at Emergency Expo?
Mariani Fratelli is the history of ambulance fitting in Italy. And they were among the first convinced supporters of Emergency Expo, the online exhibition dedicated to Emergency and Relief
When you say that the Mariani company represents the history of ambulance outfitting, you are not emphatic at all: back in the 1940s, the two brothers who founded the company began outfitting special vehicles. True pioneers!
Mariani Fratelli, the history of ambulance outfitting
And in 1963, the two founders completed the construction of the site where the company still operates today, transferring all production from the previous body shop, located in Via Monfalcone.
These were years of intense activity, with the creation of many types of special vehicles, also developing the orientation towards emergency vehicles, until January 1975.
Immediately after the closure of the old Mariani, Ardelio re-founded Mariani F.lli Srl with his sons, still in the historic site in Via Bonellina, which after changes in the company structure became the current company.
It is one of the most prestigious companies in Italy, for whom the satisfaction of customers scattered throughout the country is the first advertisement.
Because one fact it's easy to understand: history is not enough to make us competitive in today's Italy.

What is needed is the commitment, the capacity for innovation and the deep love for ambulance construction that still distinguishes Mariani Fratelli today.
Would you like to know the latest news about the company? VISIT THE MARIANI STAND AT EMERGENCY EXPO
Read Also:
Emergency Expo, The Regional Coordination Of Civil Protection Of Piedmont Will Also Be There: This Is What The Stand Will Look Like
Civil Protection, Also The N.I.P. (Nuovo Intergruppo Parma) At Emergency Expo: Enjoy Their Stand
Electric Ambulance: ESprinter Presented In Germany, The Result Of Cooperation Between Mercedes-Benz Vans And Its Partner Ambulanz Mobile GmbH & Co. KG Of Schönebeck
Source:
Emergency Expo Official Website