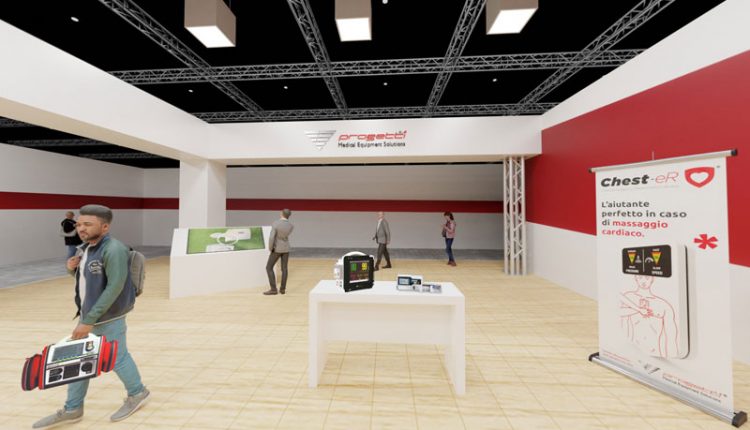 Defibrillators, monitoring displays, chest compression devices: Progetti is at Emergency Expo
Defibrillators, monitoring displays, chest compression devices: Progetti is at Emergency Expo
Considered a company of excellence in the development and production of defibrillators, Progetti was born in Milan in 1991.
Each product developed by Progetti is the result of Italian technology and knowledge
Besides the defibrillators, it should be underlined that the company has actually developed innovative and performing products in several branches of the Emergency sector.
Familiar with ambulance operators are, among many others, Chest-eR, a protective device for chest compressions, PG S70, the PG 907s Syringe Pump, PG-807i Infusion Pump, PG S30 – PG S50, the SMITH Manikin.
But it is not only the ambulance to benefit from the creative ability and the company commitment, which proposes solutions to health operators for diagnostics, Intensive Care Units, and the operating theatre, too.
Progetti Medical Equipment Solutions has chosen Emergency Expo as a channel for dialogue between the company and the world of rescue workers, and needless to say, for Roberts, this choice is a source of pride.
VISIT THE BOOTH OF PROGETTI MEDICAL EQUIPMENT SOLUTIONS IN EMERGENCY EXPO
Read lso:
Chemical/Biological/Radioactive Insulation, The Excellence Of ISOVAC Products On The Emergency Expo Stand
Sound And Light Devices For Ambulances And Special Vehicles: INTAV Enters Emergency Expo
Source:
Emergency Expo official website