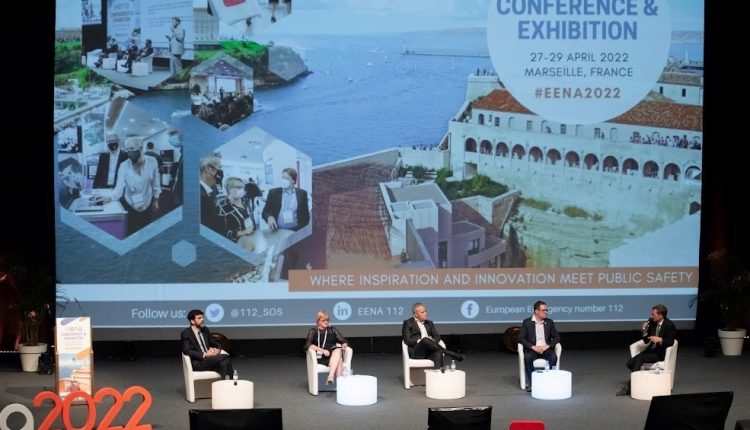 EENA Conference, three days dedicated to public safety and emergency calling
EENA Conference, the conference dedicated to public safety and emergency call professionals, was held from 27 to 29 April in Marseille. Emergency Live attended as media partner
From 27 to 29 April, Marseille hosted the EENA Conference & Exhibition, the European conference dedicated to emergency and health services in Europe
Partnership of the event was, to our great satisfaction, Emergency Live.
Aimed at emergency services, public authorities, associations, researchers and practitioners, the EENA conference – established in 1999 – aims to improve the emergency call system in accordance with the needs of citizens.
An annual event that aims to share knowledge and create collaborative spaces in the field of public safety.
From emergency professionals and researchers to mobile network operators and solution providers to representatives of the European Union institution: these were the main categories that attended the conference.
WANT TO KNOW MORE ABOUT NUE 112? VISIT THE EUROPEAN EMERGENCY NUMBER ASSOCIATION BOOTH AT EMERGENCY EXPO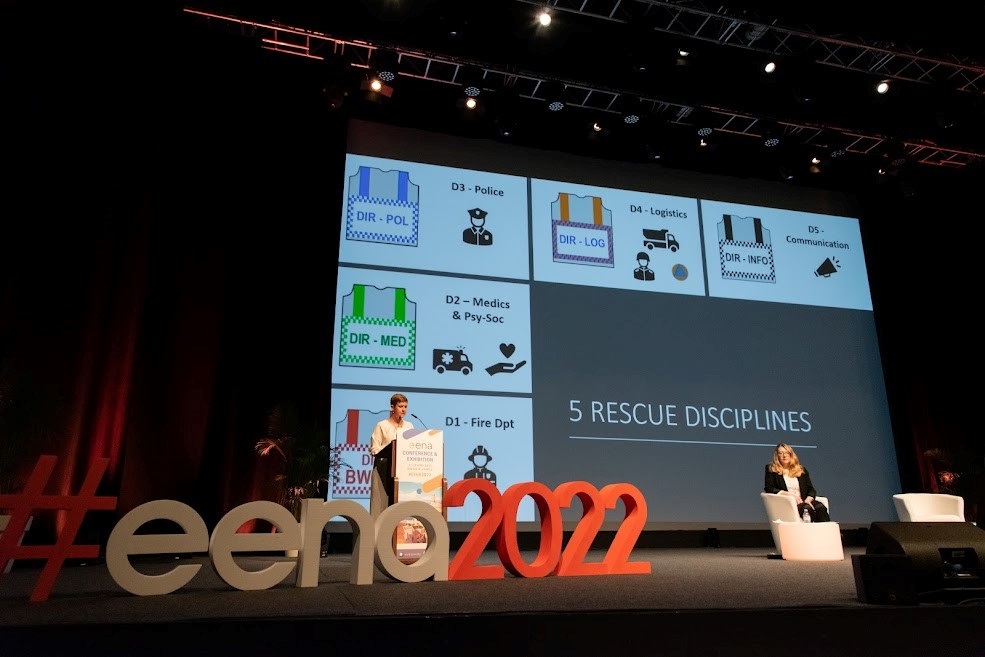 Three days at the EENA Conference, which saw a succession of stimulating sessions, in-depth presentations and innovative exhibitions
Divided into three different tracks, the EENA Conference revolved around the issues of distress calling, infrastructure emergency response management, next-generation eCall and caller location.
In addition to the aforementioned issues, public alert systems and upcoming legislation were also the subject of the event.
The role of civil society in disaster management, the distribution of distress calls around the world, new solutions such as the use of automated external defibrillators and the use of data to anticipate, prevent and respond to emergencies were discussed.
And again, with regard to the difficulty of handling certain emergency situations, issues concerning the mental health and steadiness of those receiving distress calls were debated.
Finally, given the situation, considerations regarding the current Russia-Ukraine war could not be left out: the focus was on resilience, the need to combat misinformation, and support for displaced persons.

During the three days of EENA, talks by experts in the field were accompanied by an exhibition of the most innovative products on the emergency services market and more than 35 exhibitors from the fields of civil protection, emergency, fire brigades, public alarm systems and technology.
It was an opportunity to meet and debate, but also an important showcase for companies who were able to discuss and present their cutting-edge products to emergency operators.
Improving the safety and security of people is the goal close to EENA's heart: the progression and refinement of rescue methods necessarily comes from the meeting and debate of many ideas.
Currently, the EENA community includes 1,500 emergency service representatives from over 80 countries, more than 100 solution providers and researchers, and over 200 members of the European Parliament.
The next EENA event will take place in Ljubljana, Slovenia, from 19-21 April 2023.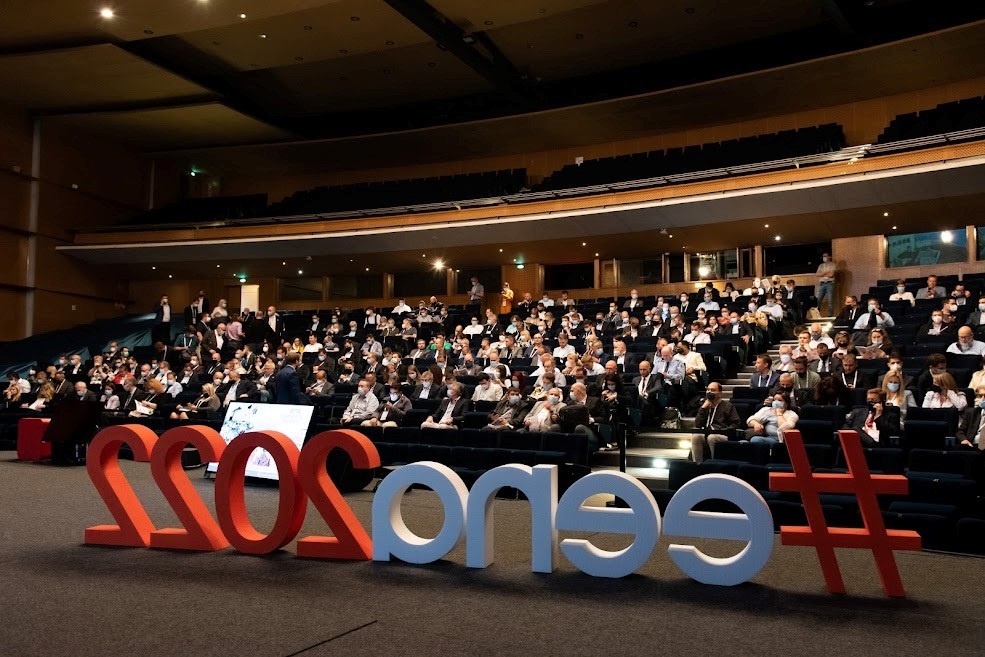 Read Also:
Emergency Live Even More…Live: Download The New Free App Of Your Newspaper For IOS And Android
EENA Conference & Exhibition 2021: EENA's Medal Of Honour For Distinguished Service During COVID-19
Cardiac Arrest, The EENA Document For Voluntary Rescuers And Citizens
Marseille, EENA Conference & Exhibition In April: Focus On Emergency Calls
Source: