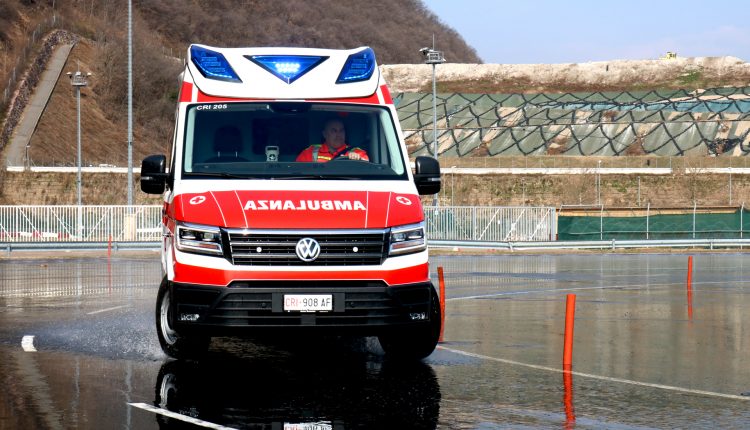 Emergency Live meets Volkswagen: what's new at Reas 2021
Emergency Live meets Volkswagen: our magazine discovers one of the most important body builders in the special vehicles sector, fundamental in the ambulance world
The Volkswagen Emergency Live meeting is born
Telling the story of the highest quality and most innovative ambulance builders is a task that Emergency Live carries out, of course, on a daily basis.
It goes without saying that the quality of an ambulance or fire engine is one of the fundamental components of a successful rescue operation.
Even the best rescuer is penalised by poor quality equipment.
The vehicle used for the rescue operation is therefore one of the most important factors in ensuring that everything goes well, and its reliability, together with the quality of its equipment, are essential ingredients for this.
Today, vehicle fitters have achieved truly extraordinary results: the ambulance market offers a variety of increasingly advanced mechanical and technological solutions.
All this is possible, however, also thanks to the quality achieved by the body builders, i.e. those who build the structure of the vehicle: engine, transmission, chassis and bodywork.
Today, as the figures confirm, Volkswagen is certainly one of the world's best producers of models suitable for special equipment
The historic German company is undoubtedly a reference point for all manufacturers of vehicles in the Emergency & Rescue sector who want to offer vehicles of high quality and reliability.
For these reasons, and on the occasion of the abundant presence of Volkswagen-branded vehicles among the various outfitters present at REAS 2021, this prestigious company is now presenting an account of its vehicles, their technologies and the latest proposals for the market.
This is certainly important information for all those working in the sector, in order to discover in depth the characteristics of the vehicles that work or use every day in this delicate and important world of emergency rescue.
The story begins at REAS 2021, where, with great pleasure, Emergency Live will meet, in the first of a series, Volkswagen.

Read Also:
Emergency Museum, Germany: Firefighters, The Rheine-Palatine Feuerwehrmuseum
Emergency Museum, Germany: The Rheine-Palatinate Feuerwehrmuseum /Part 2
Volkswagen AG Has Awarded The PremiumPartner Certificate For Tamlans Oy
Source: