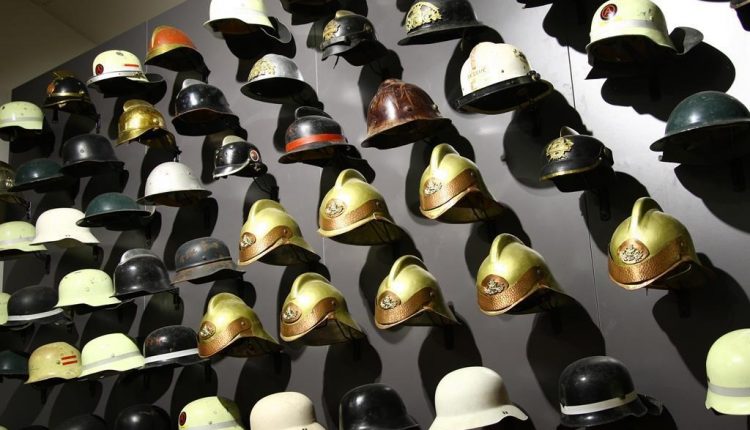 Emergency Museum, Germany: The Rheine-Palatinate Feuerwehrmuseum /Part 2
Germany, The Rheine-Palatinate Feuerwehrmuseum / Part 2: with the support of the Minister of the Interior and the President of the State Fire Brigade Association of Rhineland-Palatinate, work began to create a new and more sophisticated museum
To this purpose, an association was founded on August 28, 2007 to finance and support the management of the new museum, which would now be owned by the city of Hermeskeil.
Read Also: Emergency Museum, Germany: Firefighters, The Rheine-Palatine Feuerwehrmuseum / Part 1
In recent years, cooperation with the Rhineland-Palatinate State Fire Brigade Association has further intensified. Unfortunately, it was not possible to obtain the state museum status, but the Feuerpatsche Hermeskeil was authorized to call itself the Rhineland-Palatinate Fire Brigade Museum Hermeskeil, which is a sign of its national relevance.
The mayor of the city Udo Moser, who has also been president of the Association of Friends of the Museum since autumn 2011, was strongly committed to the constitution of the new museum and paved the way for the realization of this important project.
FITTING OUT SPECIAL VEHICLES FOR FIRE BRIGADES: DISCOVER THE PROSPEED STAND AT EMERGENCY EXPO
Germany, in 2014, the Secretary of State and the mayor of the city, among others, officially inaugurated the museum in the new building and in connection with the new exhibition of interactive experiences, the museum kept the name of "Museum of the experience of the Rhineland-Palatinate Fire Brigade of Hermeskeil"
Today the museum is developed through several rooms divided by thematic areas, spread over three floors with a total exhibition area of ​​about 1000 square meters. The journey begins with the story of fire as a fundamental element of life, whose benefits and dangers are visible every day.
The second area tells the events that led to the founding of the first Fire Brigades, the technologies and techniques with which fires were fought in the past and the tasks covered by the firefighters today.
SPECIAL VEHICLES FOR FIREFIGHTERS: VISIT THE ALLISON STAND AT EMERGENCY EXPO

Then the focus shifts on fire brigade activities in Germany such as rescue, recovery, protection and of course firefighting
Also on display are a large collection of fire helmets from all over Germany and patches from various national departments.
In addition, it is possible to experience firsthand the use of the tools used by the Fire Brigade over the Centuries, the technological development of vehicles and find out more about the restoration processes of valuable vehicles and equipment.
Read Also:
Italy, The National Firefighters Historical Gallery
Emergency Museum, France: The Origins Of The Paris Sapeurs-Pompiers Regiment
Source:
Feuerwehr Erlebnis Museum; Outdooractive;
Link:
https://www.feuerwehr-erlebnis-museum.de/
https://www.outdooractive.com/de/poi/hunsrueck/feuerwehr-erlebnis-museum/2797615/