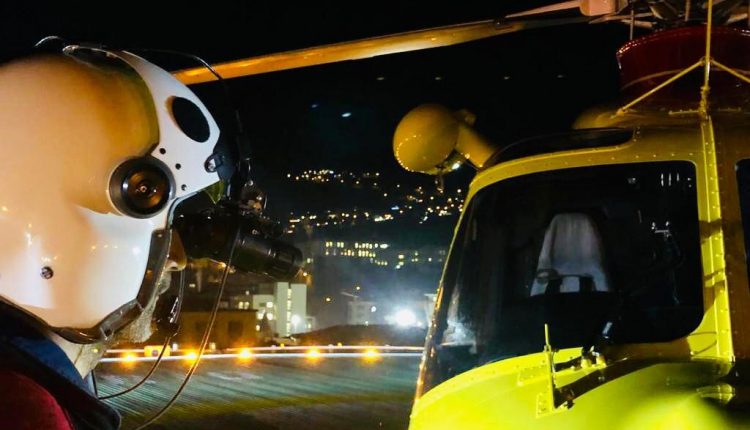 HEMS in Italy, night-time helicopter rescue provided by Babcock has grown by 75% in the last 5 years
In the last 5 years, the night-time helicopter service in Italy provided by Babcock has grown by 75%. Use of helicopters at night is becoming vital in the fight against time-dependent illnesses, where reduced intervention times are needed
Aerospace, defence and security company Babcock International is enhancing the technology used in its helicopter air ambulance operations in Italy with a major development in the ability of its pilots to fly at night and keep communities safe.
THE BEST EQUIPMENT FOR HEMS OPERATIONS? VISIT THE NORTHWALL BOOTH AT EMERGENCY EXPO
Italy: Helicopter rescue, night flying a key part of Babcock's air ambulance operational capabilities
With a 75% increase in usage over the last five years, 'night flying' is now a key part of the operational capability of Babcock operated air ambulances, enabling rapid intervention in urgent cases such as heart attacks, strokes, severe trauma and maternal and child emergencies.
Babcock air ambulance pilots who fly at night are no longer restricted to using certified landing sites thanks to a change in flight rules and Babcock's introduction in Italy of two innovative solutions, namely Night Visions Goggles (NVG) and a high-intensity lighting system that is mounted underneath the helicopter.
Thanks to this technology, and supported by specialised training and some adaptations to their helicopters, Babcock pilots are taking full advantage of NVGs: in the first ten months of 2021, 5,445 night missions have already been flown, of which 2,737 involved the use of NVGs.

Babcock in Italy / in recent months, technological research has enabled new developments and a further leap in quality in night-time helicopter rescue services
Thanks to the introduction of a new system of high intensity lights, mounted under the body of the helicopter, the aircraft can now land at night, without ground lighting, thus becoming autonomous and able to intervene anywhere.
With more than 35 years of experience in the air emergency services sector in Italy, its 52 helicopters, 270 pilots and the management of more than 60% of the country's bases, Babcock is the largest helicopter operator in Italy and the first to start both night service and NVG use.

Giuseppe Spoliti, Managing Director of Babcock Italy said: "The ability to use the helicopter, even at night, allowing immediate intervention and transport, is vital to reduce the time to intervene against many illnesses and traumas, where a few minutes can change a life.
This is why Babcock is honoured to have launched and developed this service in Italy".
"Since the early stages of the study, we have put all our know-how at the disposal of institutions and the health service, always with a view to protecting the health of citizens anywhere and at any time of day," concluded Spoliti.
Jon Hall, Babcock's Chief Innovation and Technology Officer, added: "Throughout our business, our employees are developing and integrating technology solutions that have a direct impact on what we do and deliver in some of the most challenging environments we work in; in this case the direct impact is on people's safety and lives."
"Of course, the innovation is not just in the technology, but also in the great skills of our staff, who put the safety of others first every day, and for Babcock, to make this technology work for us, to create a safer environment and world for us all to live in."
Read Also:
Germany, Test Of Cooperation Between Helicopters And Drones In Rescue Operations
Spain, Urgent Transport Of Medical Equipment, Blood And Dae With Drones: Babcock Gets The Go-Ahead
HEMS, Germany's First Biofuel Rescue Helicopter At ADAC Luftrettung
Spain, Urgent Transport Of Medical Equipment, Blood And Dae With Drones: Babcock Gets The Go-Ahead
Source: