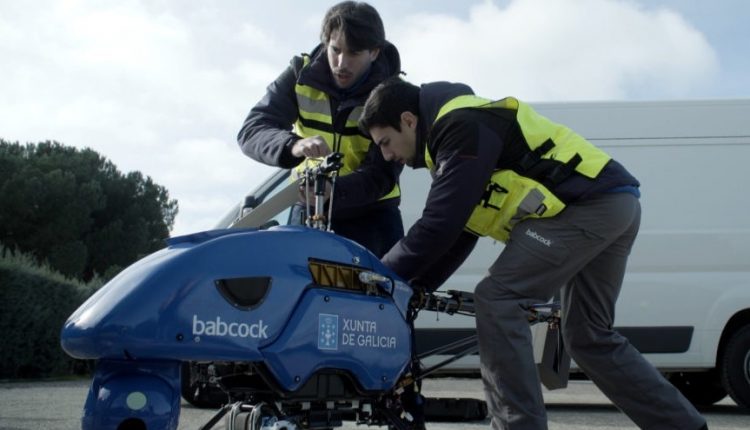 Spain, urgent transport of medical equipment, blood and Dae with drones: Babcock gets the go-ahead
Babcock the aerospace, defence and security company is now the only operator in Spain with permission to fly commercial drones, weighing more than 25kg, beyond line of sight
In practical terms this means Babcock can now fly its own design, the LUA drone, in rural areas, night or day, carrying emergency support payloads of up to five kilograms each trip
Thanks to the Spanish Aviation Safety Agency (AESA)'s cross-border arrangements, Babcock's permissions extend beyond the Spanish borders and into other European countries where enhanced drone flights could make a world of difference to first responder emergency services or those at risk on the ground.
Capable of flying autonomy of up to four hours, Babcock's LUA drones can be deployed in less than ten minutes and are ideally suited to complex emergency missions, and in particular those that require the urgent transportation of medical materials, such as medicines, blood, and cardio-protection systems.
This approval is the culmination of exceptional work by our team of Research and Development (R&D) engineers in Babcock Spain who have developed LUA within the framework of a Civil UAVs Initiative programme promoted by our client, the Galician government's innovation agency, GAIN.
Jose Luis Saiz, R&D Director Babcock Spain said:
"With AESA permission now in place we are keen to see how our LUA drone adds a new dimension to our emergency medical response in rural or hard to reach areas, or during floods and extreme weather.
Babcock will continue to work closely with AESA to ensure the safety of these complex operations."
Read Also:
Drones And Firefighters: Fotokite Partners With ITURRI Group To Bring Easy Aerial Situational Awareness To Firefighters In Spain And Portugal
Botswana, Drones To Deliver Essential And Emergency Medical Supplies
HEMS And SAR: Will Medicine On Air Ambulance Improve Lifesaving Missions With Helicopters?
Source: