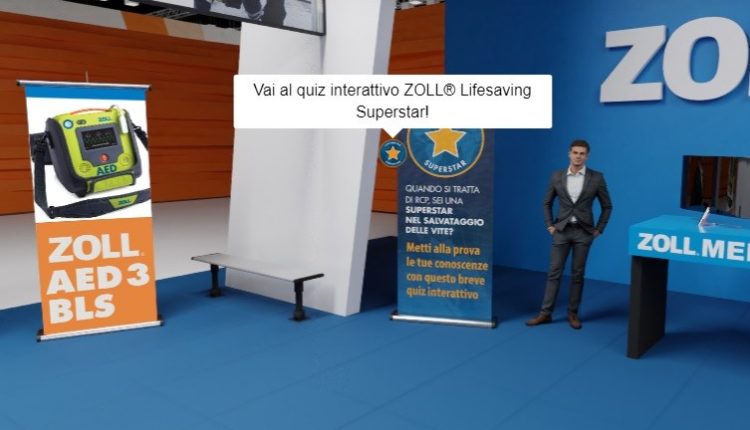 Is your CPR of high quality? Test your skills in CPR with the Zoll quiz
Every rescuer is familiar with and knows how to apply CPR (Cardiopulmonary Resuscitation), but it is not always possible, due to the nature of the job or time, to keep the knowledge acquired during training fresh and alive
Moreover, the advent of the Covid-19 pandemic has also significantly changed the proportion and ratio of chest compressions (external cardiac massage, ECM) to mouth-to-mouth ventilation.
So why not put yourself to the test with the interactive quiz prepared by ZOLL?
High-quality CPR? Test yourself with Zoll!
High-quality CPR," says the leading manufacturer and seller of AEDs, "is the cornerstone of a healthcare system that optimises resuscitation outcomes.
The ERC guidelines emphasise the importance of quality CPR. To perform high quality CPR, rescuers need to focus on depth, frequency, limited interruptions, complete chest release and correct ventilation.
Test your CPR knowledge with the interactive ZOLL® Lifesaving Superstar quiz!"
YOU CAN FIND THE ZOLL TEST AT THE COMPANY'S STAND AT EMERGENCY EXPO: CLICK HERE

Read Also:
What Is The Difference Between CPR And BLS?
Defibrillators, Ventilators,: What Surprises Will We Find In The Zoll Booth In Emergency Expo?
Chemical/Biological/Radioactive Insulation, The Excellence Of ISOVAC Products On The Emergency Expo Stand
Source:
Emergency Expo – Official Website