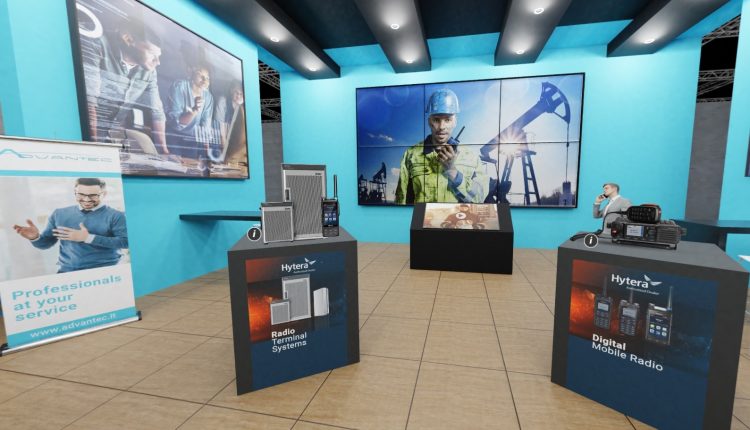 The top of emergency and rescue telecommunications: ADVANTEC chooses Emergency Expo
ADVANTEC is one of the leading value-added distributors of wireless communication products and solutions for the professional civil and military security, rescue and public order markets, service companies, public and private transport companies, industrial plants, as well as TLC operators and WiSP providers
A team of experts in marketing, sales and system engineering supports Partners, offering specific training programmes and contributing to the development of their projects by providing "five-star" solutions in the field of radiotelecommunications and networking.
ADVANTEC products you can see at Emergency Expo
Professional Mobile Radio PMR
Portable HF/VHF/UHF radio transceivers, vehicles, fixed and repeater stations, pagers, ATEX explosion-proof equipment, software applications for operations centres, RoIP (Radio over IP) equipment, DMR/TETRA/LTE iso-frequency and multi-access synchronous systems, antennas, RF filters, multichannel branching and combiners, coaxial cables, power supplies, audio and D.P.I. devices for special applications;
WiNB (wireless narrowband) radiomodems and radiorouters
Equipment for data transmission on licensed and unlicensed ISM bands;
WiBB (wireless broadband communication/access and networking)

Point-to-Multi-Point and Point-to-Point equipment in unlicensed bands RadioLAN & Hiperlan 2.4GHz/5.4GHz/17GHz/24GHz, Microwave radio links in licensed bands 6-80GHz, Wi-Fi access systems for indoor and outdoor IEEE802.11n/a coverage, IP transmission over coaxial cables and IP Radio.
Emergency Expo is proud to boast an exhibitor like ADVANTEC, an excellence that rescuers have come to love for the quality of its products.
VISIT ADVANTEC'S BOOTH AT EMERGENCY EXPO AND DISCOVER THE WORLD OF RADIO TRANSMISSIONS
Read Also:
Medical Consultancy For Events And First Aid Training: DMC Dinas Medical Consultants At Emergency Expo
Garda Emergenza Is At Emergency Expo: At The Stand The History And Activities Of This Voluntary Association
Source: