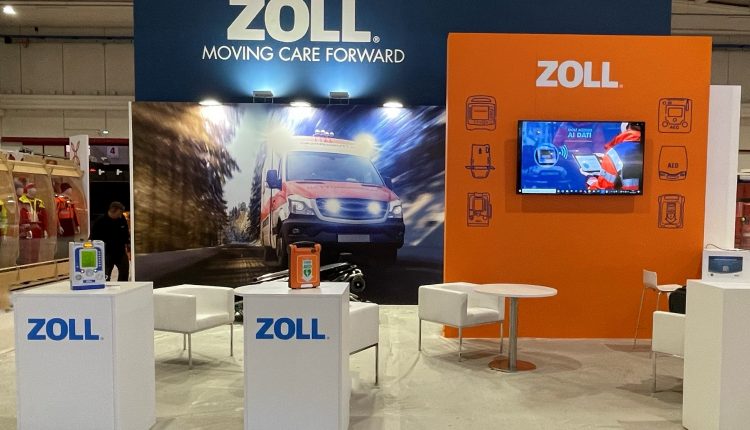 ZOLL Announces Closing of Acquisition of Itamar Medical
ZOLL® Medical Corporation, an Asahi Kasei company that manufactures medical devices and related software solutions, today announced that it has successfully completed its previously announced acquisition of Itamar™ Medical Ltd. (Nasdaq and TASE: ITMR) ("Itamar Medical"), a medical device and digital health company that provides at-home testing for sleep apnea
Zoll acquires Itamar Medical, the announcement
"We are pleased to announce the closing of the acquisition of Itamar and welcome its employees to the ZOLL family," said Jon Rennert, ZOLL CEO.
"Together, ZOLL and Itamar Medical will help more patients receive diagnosis and treatment for sleep-disordered breathing and help strengthen the collaboration between the worlds of cardiology and sleep medicine."
Itamar Medical will operate as a business division within ZOLL, and Gilad Glick, who previously served as Itamar Medical's CEO, will lead the division as its President.
Itamar Medical's principal operations in Caesarea, Israel will continue with no material changes to operations currently anticipated.
Moving forward, ZOLL will focus on the continuity of Itamar Medical's business while using ZOLL's global infrastructure and strong brand to accelerate and expand growth opportunities.
ECG EQUIPMENT? VISIT THE ZOLL BOOTH AT EMERGENCY EXPO
Itamar Medical acquired by ZOLL: Transaction Details
ZOLL acquired all outstanding ordinary shares of Itamar Medical for $1.0333333 (equivalent to approximately NIS 3.24) per ordinary share, or $31 per American Depository Share (ADS), in cash (without interest, less any applicable withholding taxes and, in the case of ADSs, less applicable cancellation fees).
As a result, Itamar Medical's ordinary shares will cease to be traded on the TASE market and Itamar Medical will no longer have reporting obligations under applicable Israeli securities laws.

In addition, Itamar Medical has requested that trading of its ADSs on the Nasdaq Capital Market (Nasdaq) be terminated and further that Nasdaq file a Form 25 with the U.S. Securities and Exchange Commission (SEC) notifying the SEC of the delisting of its ADSs on the Nasdaq and the deregistration of Itamar Medical's registered securities.
Itamar Medical intends to promptly file with the SEC a Post-Effective Amendment to Form F-3 Registration Statement and Post-Effective Amendment to Form S-8 Registration Statement to deregister Itamar Medical's unsold securities that are currently registered pursuant to Form F-3 and Form S-8, respectively.
Thereafter, Itamar Medical intends to terminate its reporting obligations under the Securities Exchange Act of 1934, as amended (Exchange Act), by promptly filing a Form 15 with the SEC.
Itamar Medical's obligation to file with the SEC certain reports and forms, including Form 20-F and Form 6-K, will be suspended immediately as of the filing date of the Form 15 and will terminate once the deregistration becomes effective.
Read Also:
Defibrillators, Ventilators, Mechanical CPR: What Surprises Will We Find In The Zoll Booth In Emergency Expo?
ZOLL Aquires Payor Logic – Customers Can Expect Unprecedented Bottom Line Improvements
ZOLL At Reas 2021: All The Info On Defibrillators, Ventilators And Mechanical CPR
Pericarditis: What Are The Causes Of Pericardial Inflammation?
Source: